Borrowers expect to close on their mortgage quickly and correctly the first time. In fact, according to McKinsey "getting things right the first time" is the number one improvement borrowers want their mortgage provider to prioritize.
And it's no wonder. At best, signing the same documents a second (or third) time is frustrating. At worst, you miss a closing date, the seller decides not to extend the contract, and the borrower loses the home.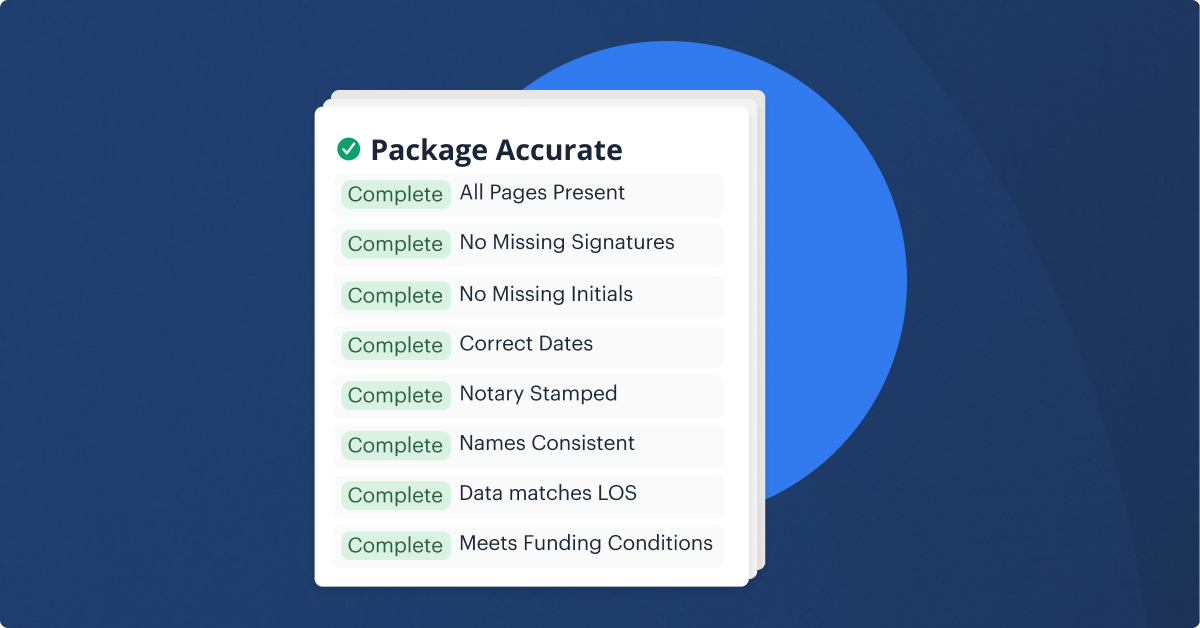 So as we work to create the perfect closing experience, it's essential that we eliminate errors. It's a clear opportunity for lenders to offer a truly differentiated borrower experience. And this doesn't just impact borrowers; correcting errors in documents is among the top wastes of resources for lenders as well.


That's why we're announcing Closing Quality Control. To date, the Snapdocs Digital Closing Platform reduces closing errors by 80%. We've helped hundreds of lenders close faster by dramatically reducing the number of missed signatures, initials and more. We've helped lenders offer fast, convenient and nearly error-free closings to every borrower.


With Closing Quality Control, we will completely eliminate these errors. Even better, we will automate a number of slow, manual post-closing processes to keep your team – and your business – moving efficiently after each closing is complete.
The Snapdocs approach to eliminating closing errors
Errors in closing documents are surprisingly common. In fact, up to 60% of closing packages contain errors. These often involve documents that are incomplete, unsigned, or have mismatched borrower information. Of course, these errors must be corrected to complete the transaction and meet investor requirements.


Correcting these errors is incredibly time consuming. Funders and other mortgage professionals have to manually "stare and compare" documents to ensure they were executed correctly. If not, the errors often kick off a slow, back and forth process with the settlement partner on that particular transaction.


Snapdocs is in a unique position to solve this problem. Lenders and their settlement partners complete millions of closings on the Snapdocs platform every year—and it's the tight integration with their core technologies and processes that makes this level of collaboration possible. In addition, our patented artificial intelligence (AI) eliminates the manual work of preparing documents for a digital closing, unlocking unprecedented scale.


We will use this same AI not only to sort and tag documents for eSignature, but also to check packages for errors long before they become an issue. Once they're flagged, we can resolve them with settlement in real time. Ultimately, we can ensure that every funding package is complete and error-free, and that all documents are organized and delivered instantly to all appropriate parties.
A better experience for borrowers and a more efficient process for lenders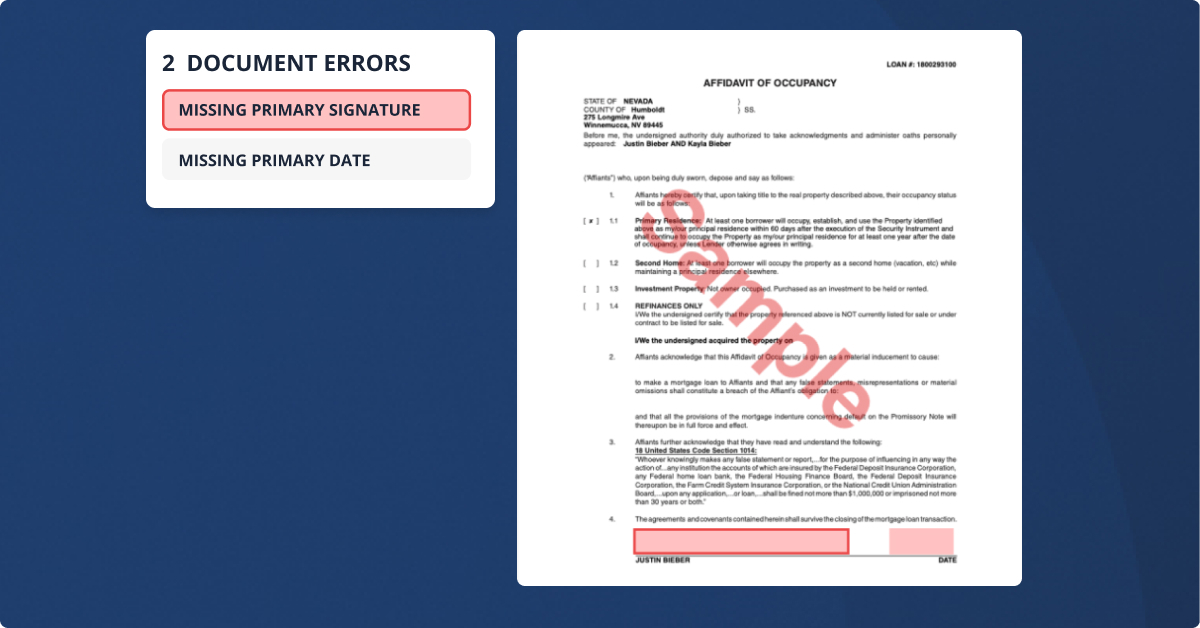 With error-free closings, lenders can accelerate funding, improve the borrower and employee experience, and streamline the secondary marketing process:
Borrowers enjoy a fast and convenient closing. When it's done right the first time, borrowers avoid missing closing dates and repeating steps in the closing process. This means less stress during escrow, and a closing experience that's actually worthy of this milestone achievement in life.


Lenders generate repeat and referral business. Fast and error-free closings make it easy for borrowers and, more importantly, their realtors to refer new business back to you. This is especially true when your competitors offer an old-fashioned closing at the same rate.

Funding, post-closing, and secondary marketing processes become much more efficient. They become faster and less labor-intensive, which means you turn your credit lines quicker, saving on both interest and fees.
Loans can be serviced significantly faster. Lenders who portfolio their loans can service these loans significantly faster, and free staff up for more revenue generating opportunities.

Title and escrow agents are informed about potential documentation issues sooner. Even before they go to the signing table, agents can resolve potential issues before they arise. In addition, they'll be able to quickly resolve any issues flagged after the signing. This helps them create loyalty with lenders and save time remediating issues.
The next step towards perfect closings
We are committed to delivering the digital closing platform you'll need to be successful today and for years to come. One where every loan is closed perfectly, accommodating every permutation of consumer preference, closing method, settlement partner, loan type, or region. Closing Quality Control is the next step, and we couldn't be more excited to get it into your hands.


We are actively working with several Snapdocs Early Access lenders to ensure Closing Quality Control delivers on this promise. If you're interested in learning more, get in touch with a Snapdocs account manager. We'll walk you through Closing Quality Control and how to effectively implement digital mortgage closings at your organization.
And, be sure to check out our Closing Quality Control video to preview what's available in Snapdocs.