LOS INTEGRATIONS
Best-in-class eClosings, without leaving your LOS
Automate your closing process with the mortgage industry's #1 digital closing platform. With a single streamlined process for every loan type, closers can stay in their system of record to create and manage every closing.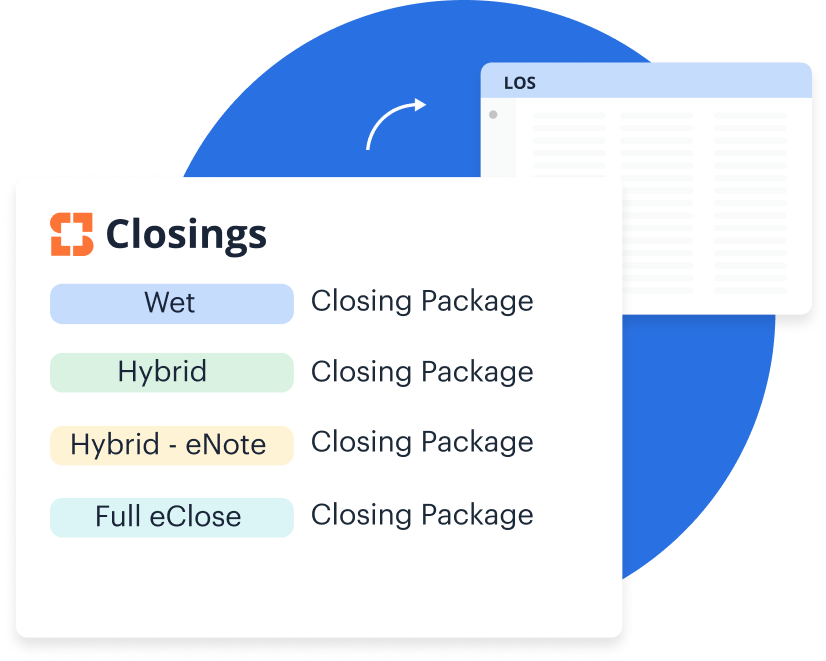 An eClose integration for every LOS
Snapdocs provides a seamless, two-way integration that unifies lenders, settlement agents, and borrowers in one efficient workflow. Select your LOS provider to learn more.
Amplify efficiency with a powerful origination-to-closing connection
Reap the benefits of digital closings without leaving your LOS. Snapdocs can integrate with any LOS provider, including custom-built solutions.
Automating every closing with Snapdocs
Develop a seamless connection with your LOS, whether it's a 3rd party system or a custom LOS developed by your organization.
Take control of the closing process with fast, convenient, and error-free eClosings
Lenders who integrate their LOS with the Snapdocs digital closing solution see significant benefits in cost-savings and efficiency gains.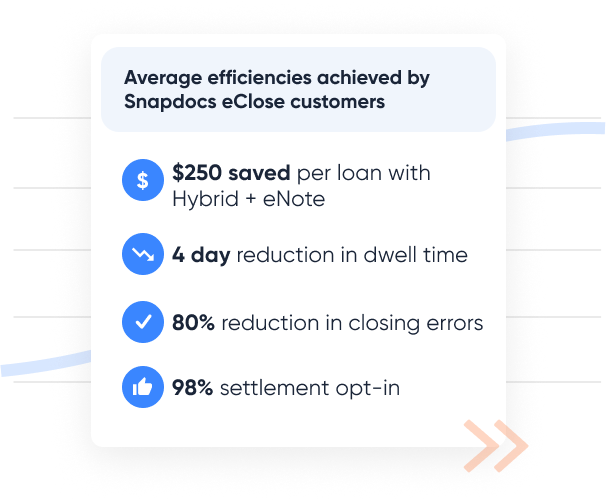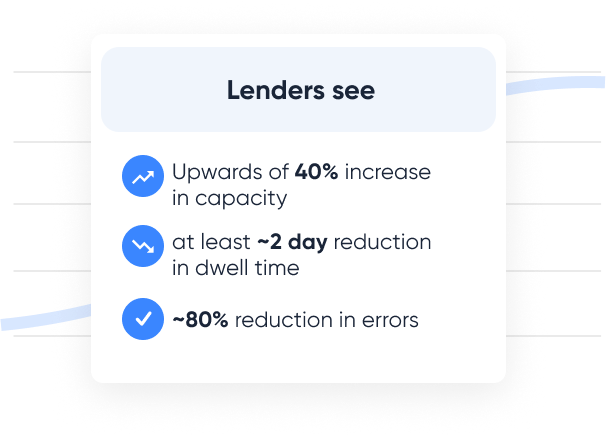 *Average of 10 Snapdocs lenders with annual origination volumes ranging from 10-250k.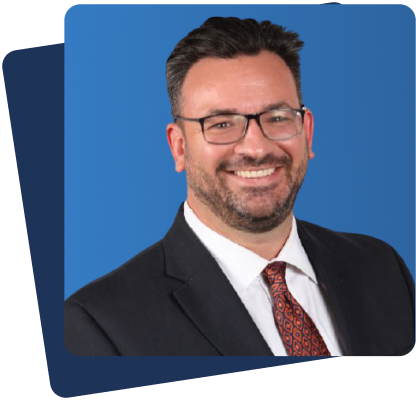 Jeff Henkel | VP Closing Fulfillment at Taylor Morrison
Snapdocs was the only vendor I could throw an entire Encompass document set. They'll convert them, figure out which ones are wet and which ones are electronic. Then, electronically tag everything and do it very quickly.
Ready to learn more?
Get in touch to schedule an integration demo or learn more about the Snapdocs eClose platform.