LOS INTEGRATION
MortgagebotLOS + Snapdocs Integration
Two best-in-class solutions delivering one centralized eClose workflow.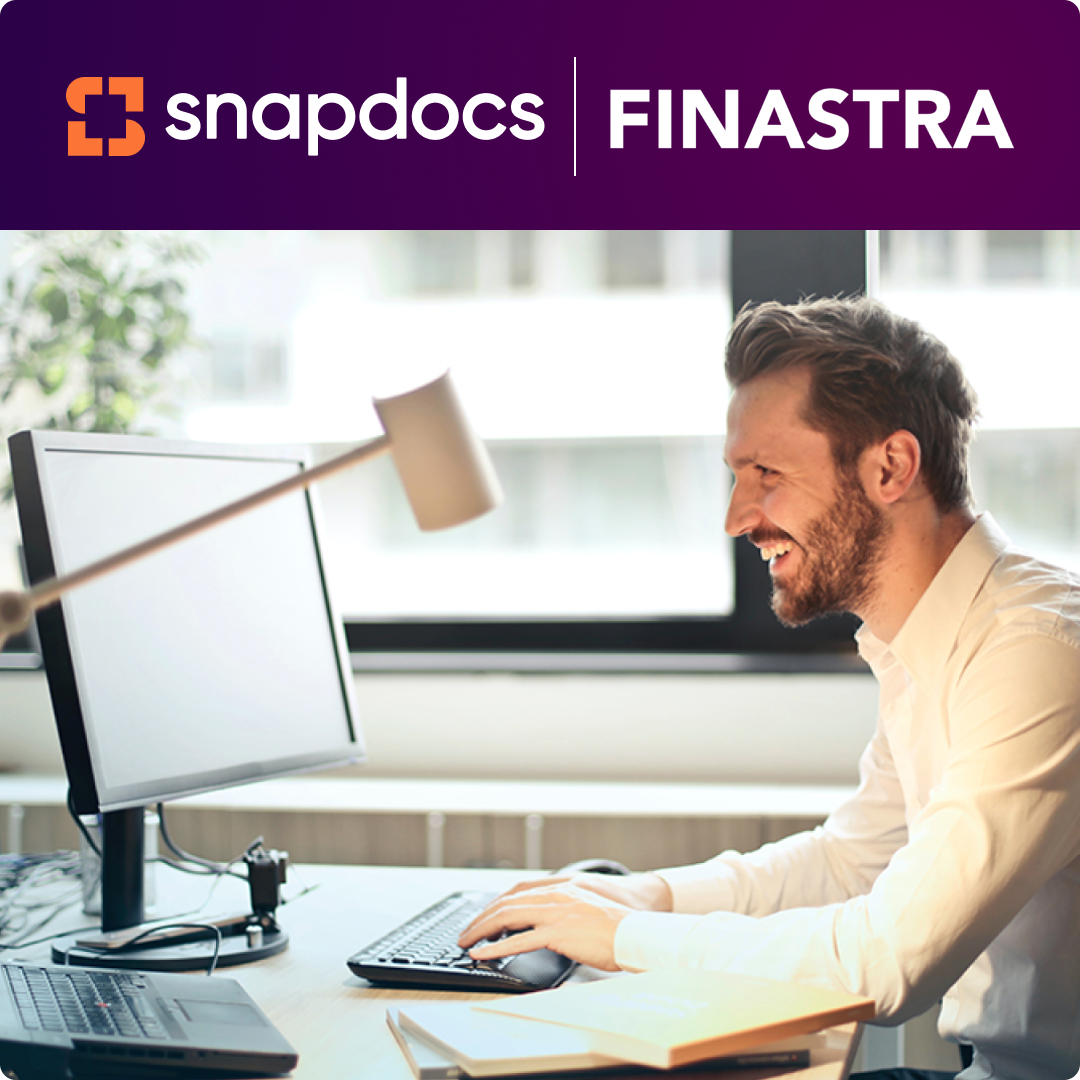 Finastra MortgagebotLOS & Snapdocs: A Powerful Pair
With the Snapdocs and Finastra MortgagebotLOS integration, lenders can easily facilitate digital closings in one centralized platform. This integration allows MortgagebotLOS users to quickly order and manage all closing documents within the MortgagebotLOS system, securely transmitting them to Snapdocs for a seamless digital closing experience.
Integration resources
Learn more about the Snapdocs & MortgagebotLOS integration.
Snapdocs & MortgagebotLOS Integration
The Snapdocs and MortgagebotLOS integration allows lenders to execute closings in one centralized workflow – using Snapdocs' digital closing platform within the MortgagebotLOS platform.

Lenders can order required closing documents and data within MortgagebotLOS and securely transmit them to Snapdocs to initiate the closing process. The completed documents are then encrypted and returned to MortgagebotLOS for secure storage.

With the Snapdocs and MortgagebotLOS integration, lenders provide a true end-to-end digital mortgage process. The result is faster closing times, reduced operating costs, and an enhanced borrower experience.