eVAULT
Scale eNotes with the Snapdocs eVault
The Snapdocs eVault is an electronic repository used to securely store, manage, and transfer digitized documents; uniquely designed to suit the needs of loan originators and secondary market partners.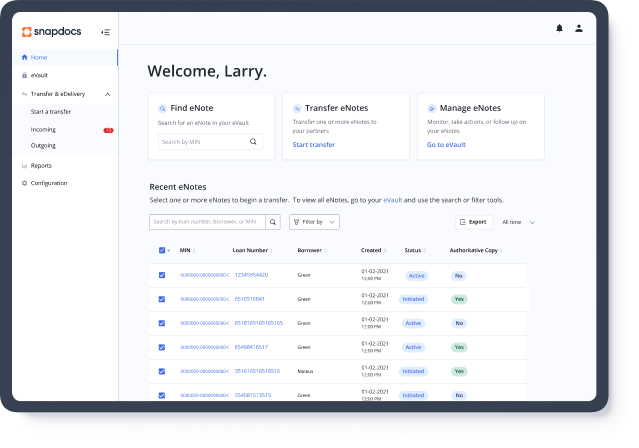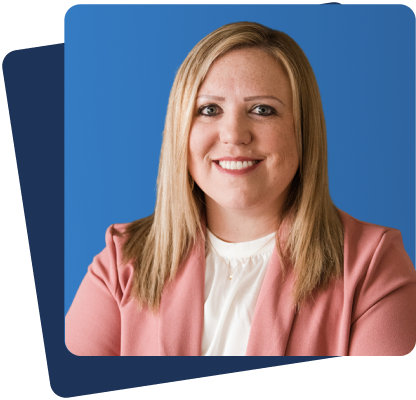 Praise for the Snapdocs eVault
"Switching to the Snapdocs eVault was a smooth and seamless process. We have more transparency into the status of each transaction, it's user friendly, and easy to navigate."
- Alyssa North | Senior Vice President of Operations, Primary Residential Mortgage, Inc.

Experience the Snapdocs eVault, purpose-built for the mortgage industry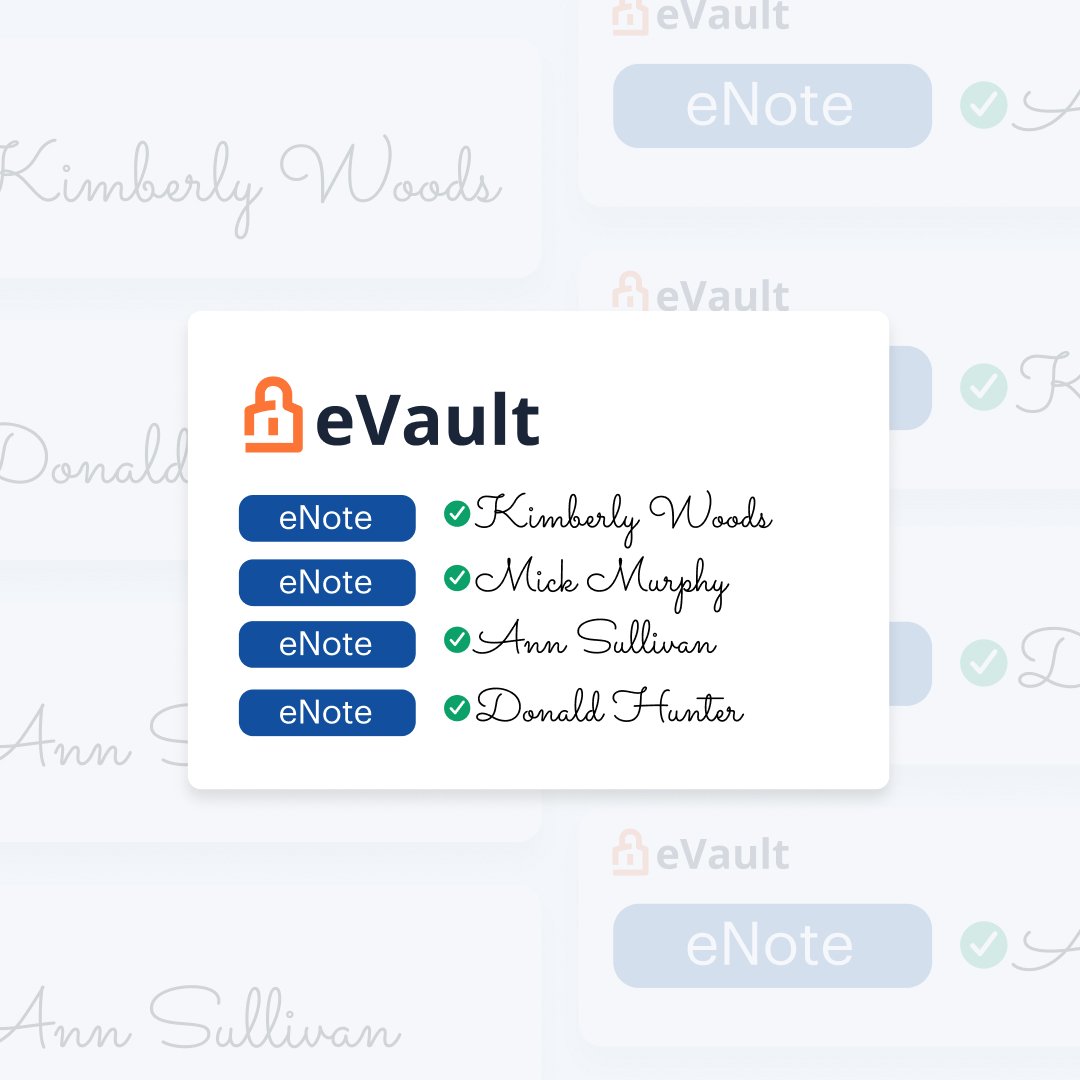 The advantages of a purpose-built eVault
Seamlessly transfer eNotes between all mortgage participants, maintain the security of every promissory note, and ensure all loans are accepted by the secondary market.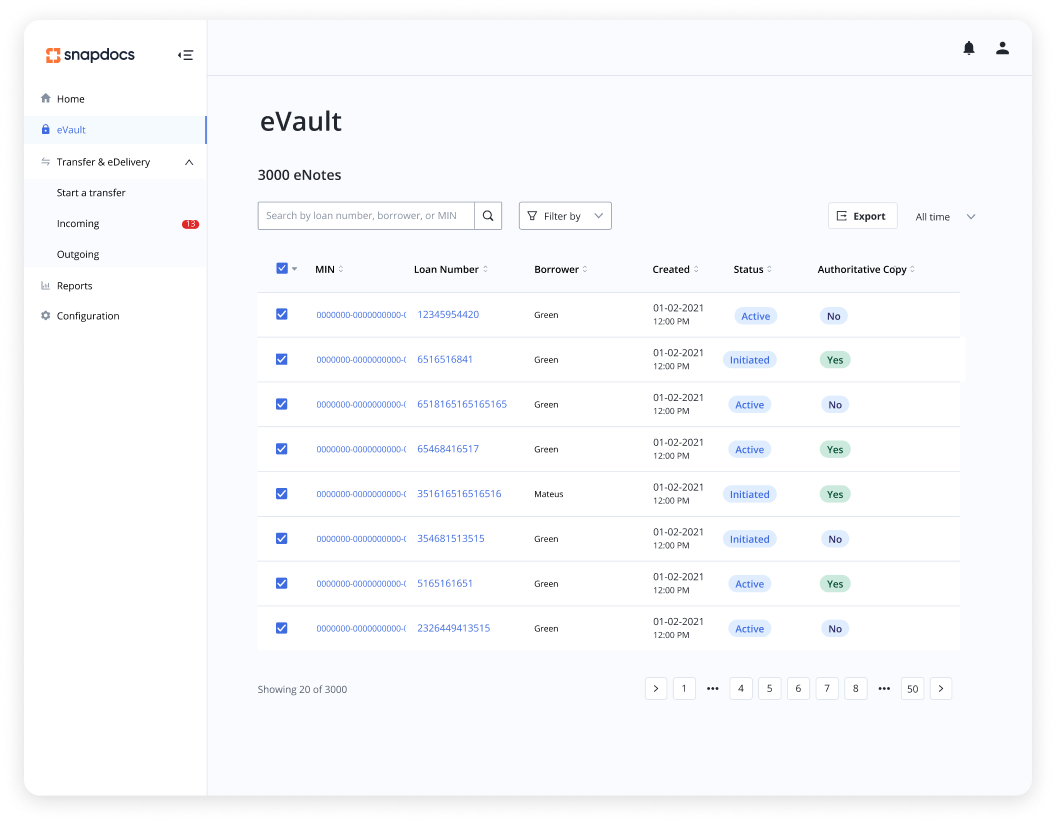 Easy-to-use
An intuitive, customizable, and automated platform experience.
Easily distinguish between authoritative and non-authoritative eNote copies

Detailed error notifications and resolution recommendations

Full support of various loan types including Conventional, ARM, and more
Hyper-Reliable
Ensure the security and enforceability of loan collateral.
Custom reporting and comprehensive audit logs
Application of tamper-seal after each borrower signing
Additional third-party security testing and validation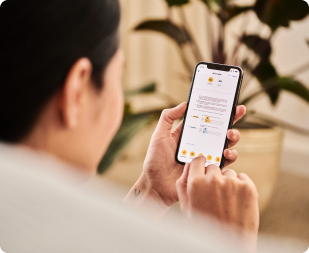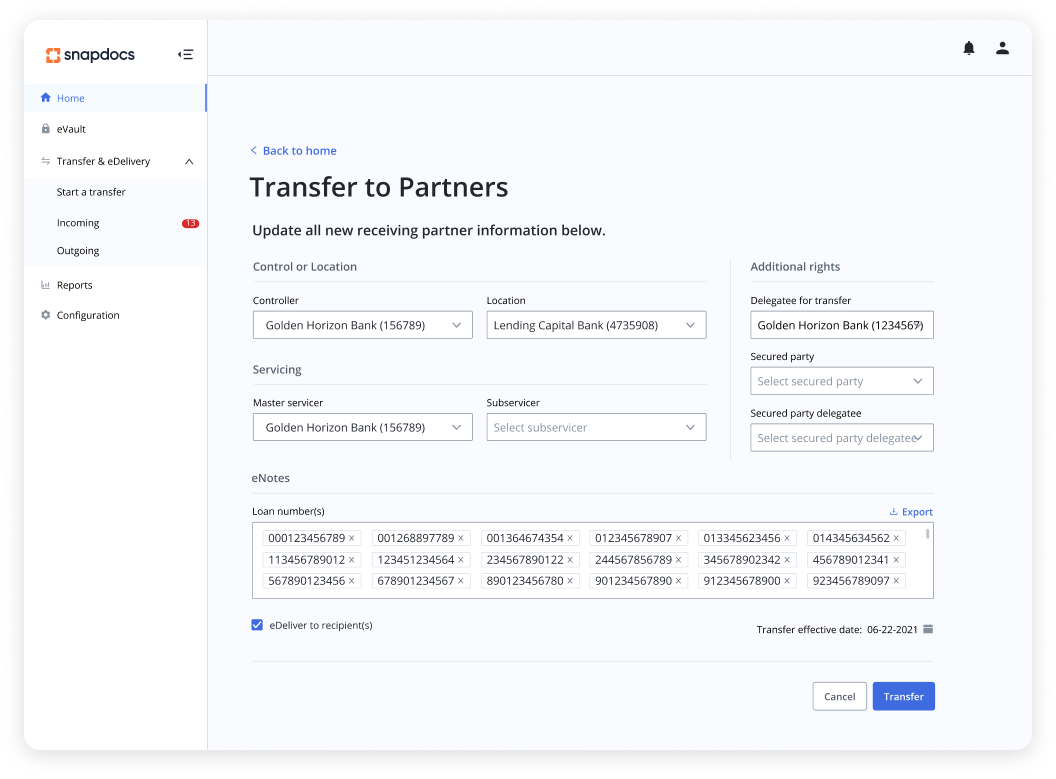 Interoperable
Confidently transfer eNotes to any eVault.
100% compliance with MERS®, MISMO®, and the GSEs
Fully tested with other eVaults to ensure successful eNote transactions with any partner
Seamless integration with the Snapdocs eClose platform
Get the unfailing support and partnership of world-class eMortgage experts
Access the industry expertise, implementation guidance, and customer support that has earned Snapdocs multiple industry awards.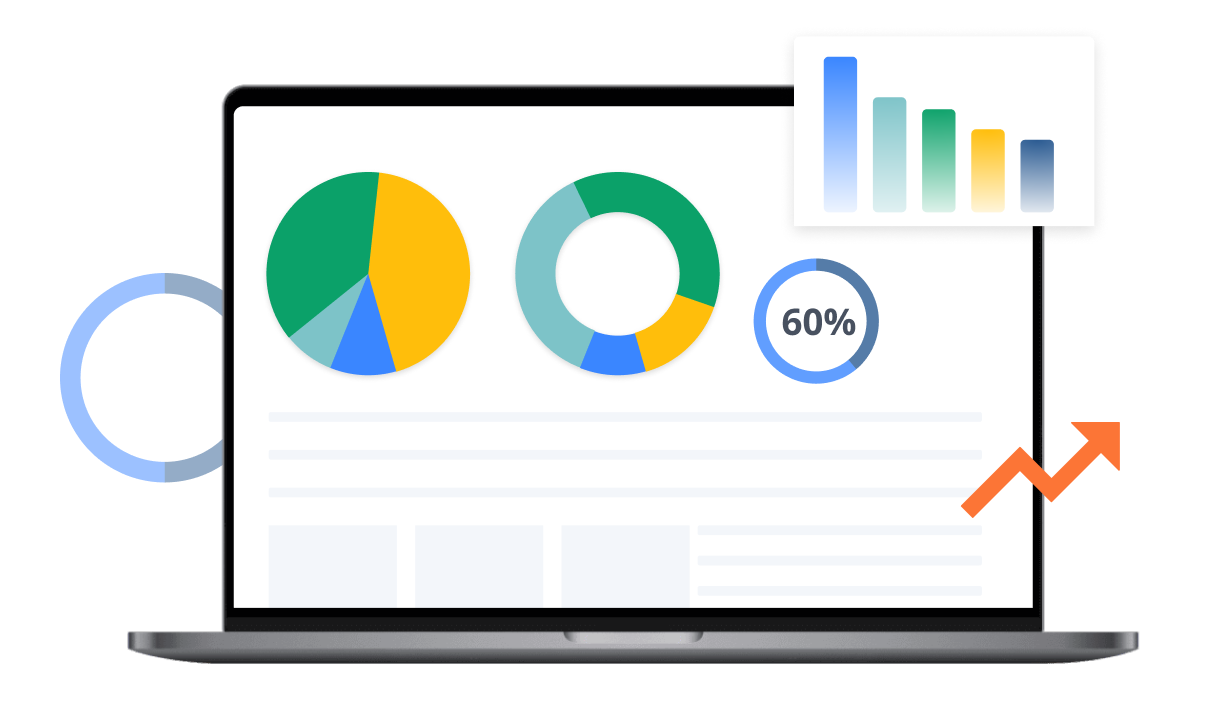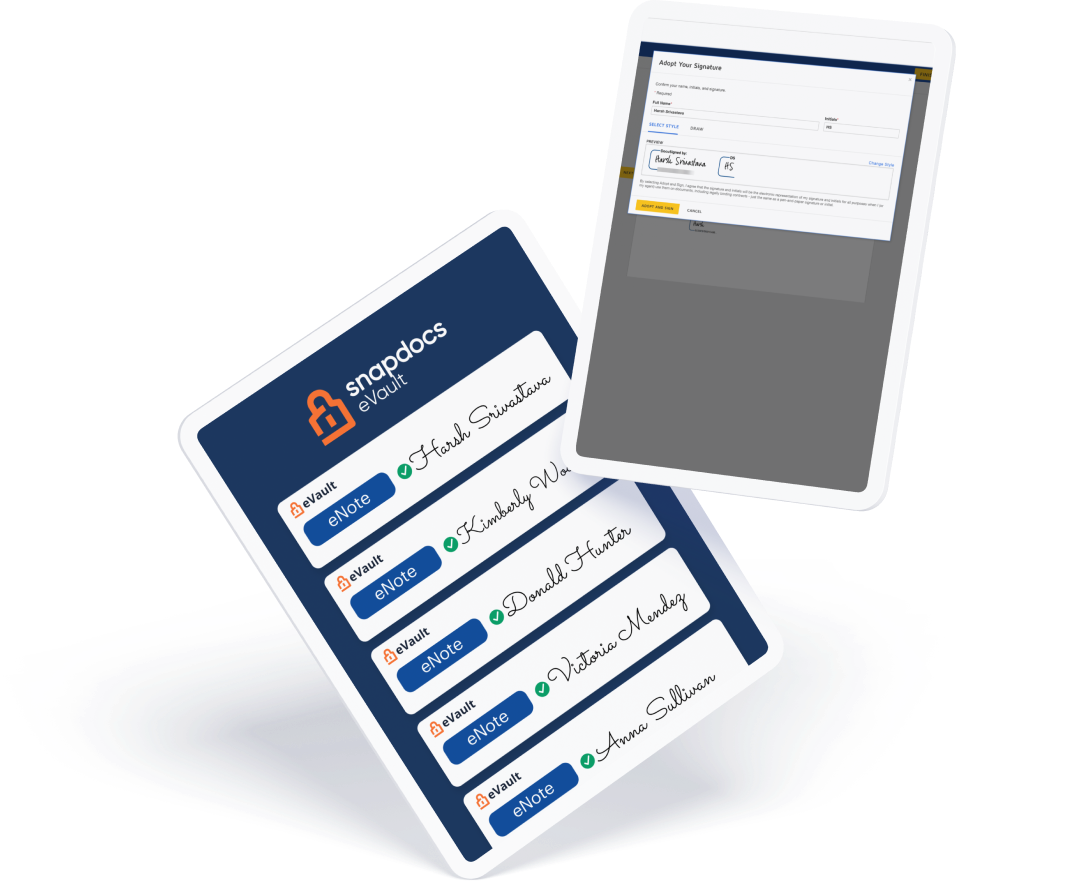 It takes more than just great technology to adopt and scale eNote.
Learn how Snapdocs has helped hundreds of lenders achieve their eMortgage goals with the Snapdocs eSuite.
eVault Resources
Learn more about how eVaults function
Ready to learn more?
Speak with an eMortgage expert to demo the eVault and learn how Snapdocs can support your eNote goals.