NOTARY SIGNING AGENTS
Power your business with Snapdocs' free software
Snapdocs' signing agent software helps you manage your signings and grow your business.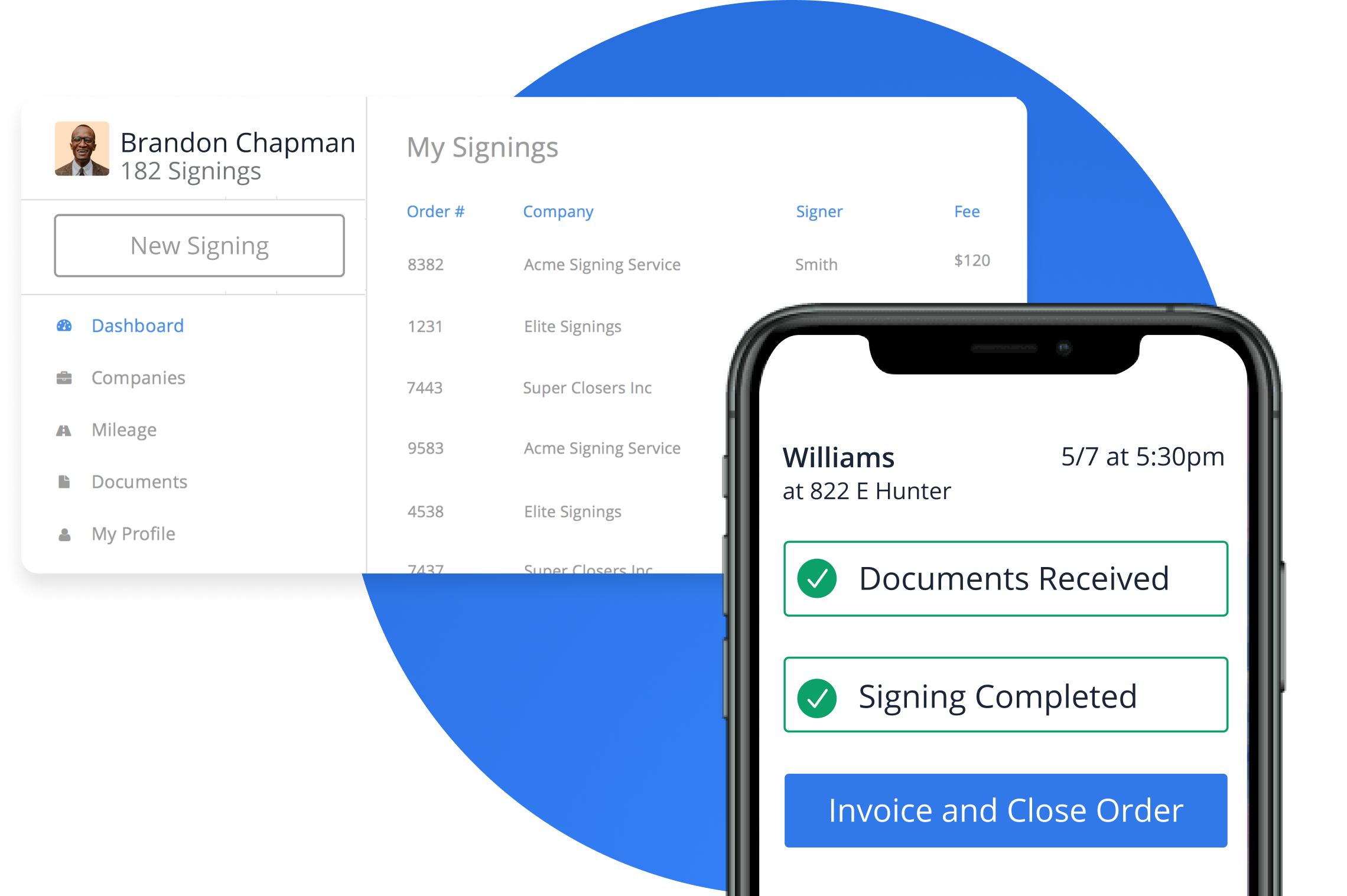 Manage your notary business
Manage your loan signings and payments for services all from one central dashboard. Have orders you complete outside of Snapdocs? You can easily add those in to manage your entire book of business in one place.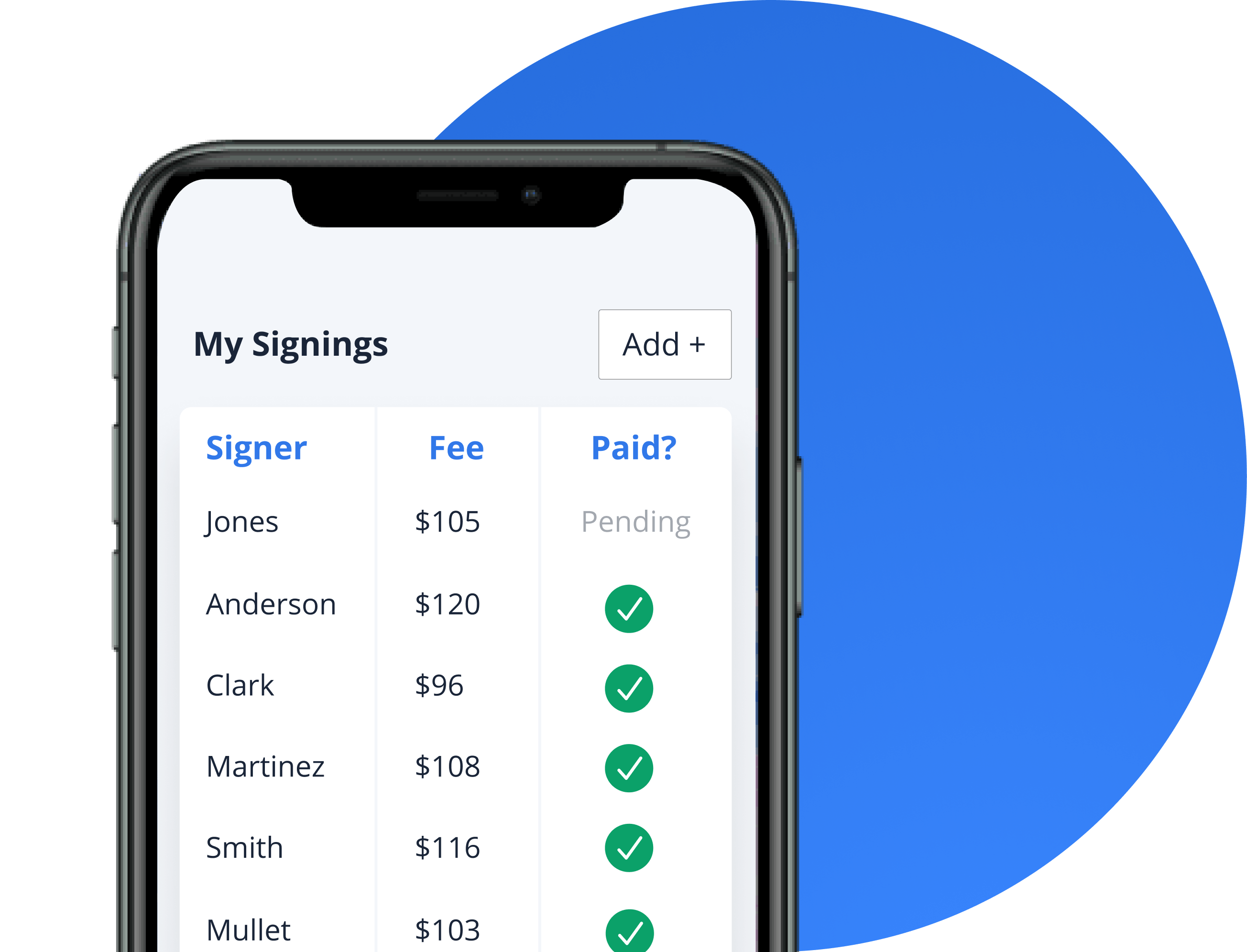 Get more work
Showcase your signing experience and demonstrate that you have the necessary background and credentials to get the job done right.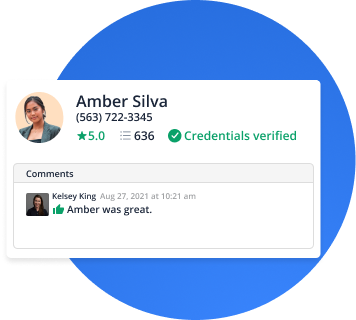 Stay on top of all your signings
Easily add signing appointments to your calendar of choice and receive reminders about upcoming appointments. We'll even automatically calculate how many miles you drive for each signing.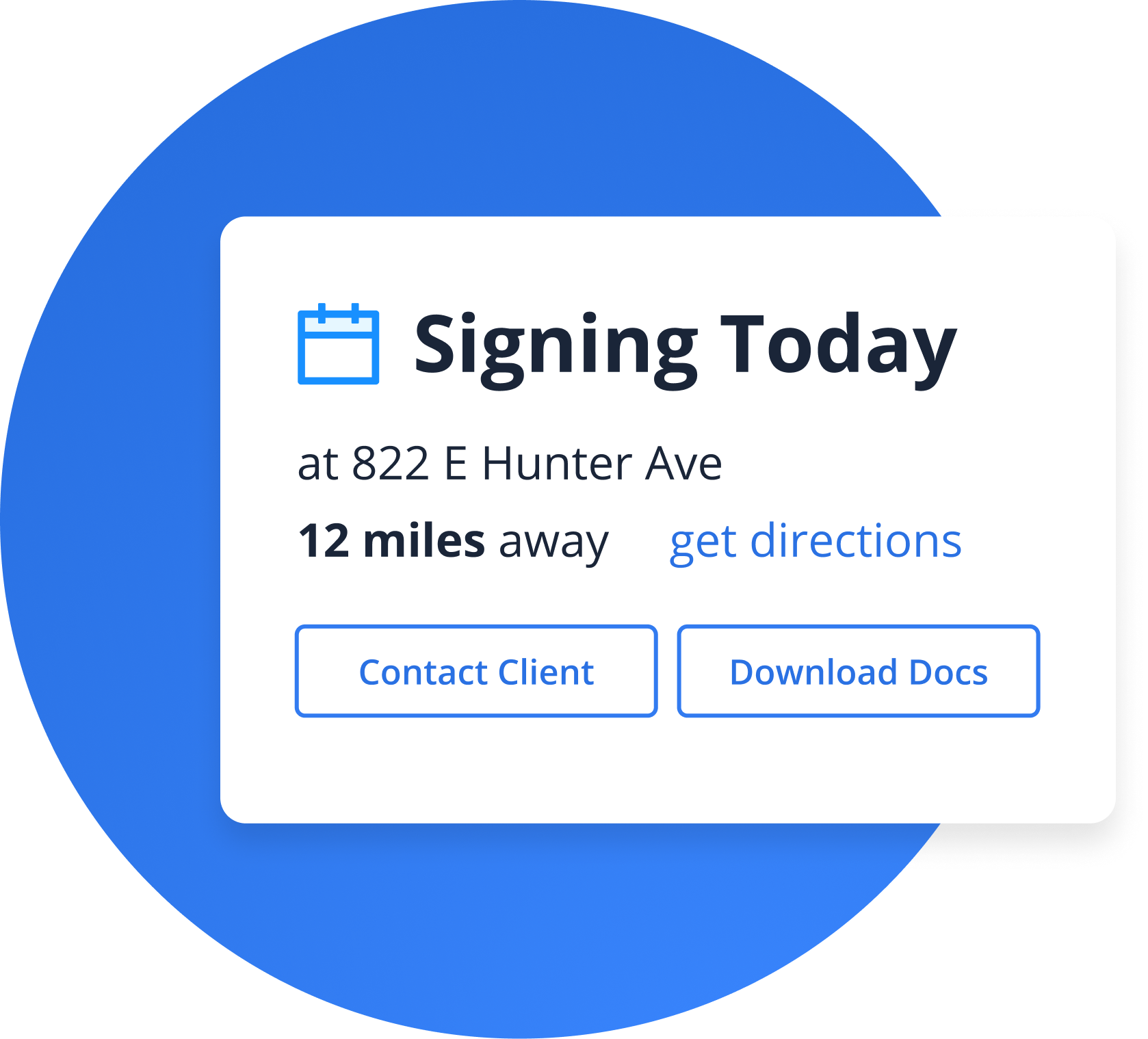 Gloria Castilleja | Fort Worth, Texas
"This is one of the best sites I've been on for signing agents. It's clear, user friendly and I love that we can take a test and show our results, along with a photo, and upload all of our 'Required Docs'. This is a great tool for us Signing Agents"
Miki Laher | Placentia, CA|
"I like that signing services can see my qualifications, number of favorites and number of signings, demonstrating my experience. I've been contacted for other jobs and have been able to grow my business significantly through Snapdocs."
Darlene Foreman | Lakewood, CA
"I am amazed at the ease of doing business on here. I just completed a signing tonight that I got from a company I had never done business with before who found me through Snapdocs. Thank you for this opportunity to be seen on the web."
Linda T.
"I credit Snapdcos for introducing me to some signing companies it would have taken me a while to find. They handle everything for you so you don't have to supply all your information to individual companies."
Snapdocs is free for notary signing agents. Get started today.