FAQ
Frequently Asked Questions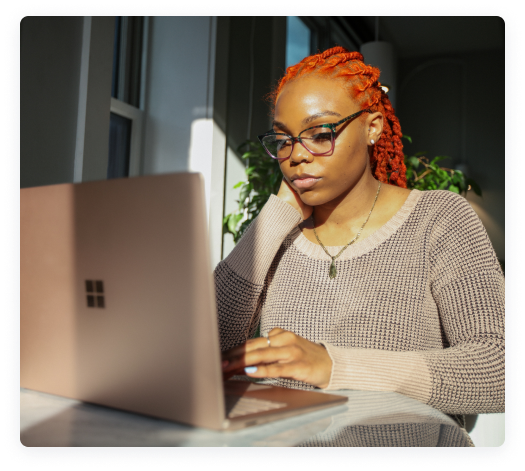 Q.

I already use another system for managing my closings, why should I use Snapdocs?
Snapdocs is the Best Value eClosing Software on the Market. We take a modern approach to creating software for title, signing services and notaries. Our cloud-based pay-as-you go software has been designed with your needs in mind – to help you deliver the best signing experience possible to your client, to keep you CFPB compliant and to save you time and money through workflow automation.


Protect Your Clients' Sensitive Information
Transfer sensitive documents securely and have access to a log of all interactions with an order to reduce your risk in the case of an audit.
Find the Best Notaries using our Notary Recommendation Tool
Search our database of over 60,000 notaries and get the most experienced notaries recommended to you. Then, automate email and text communications to expedite assignment.
Give Clients Early Access to Documents and Other Information
With our client-facing tools you can give your clients access to their documents and information about their notary ahead of time. With early access, you will keep your clients in the loop and earn their loyalty and trust, all while staying compliant with the CFPB three-day rule.
Automate Your Workflow
Save time and money by managing all signings and communications from the Snapdocs dashboard. Here escrow agents, signing services, and notaries can collaborate to smoothly execute signings. They can view and comment on orders, assign notaries, send documents securely, and send invoices.
Accounting Integration
Integrate Snapdocs with your Quickbooks and reduce manual data input, all with the click of a button.
Not only do we make your workflow more efficient, we worry about security and compliance so you don't have to. Save hours and reduce costs – spend more time growing revenue and less time on daily business maintenance.
We have a dedicated engineering team based in San Francisco that is constantly improving our product based on your feedback. Developing the best software for the mortgage industry is our mission.
Q.

How will Snapdocs help me find the best notaries?
Easier Coordination with Notaries
Snapdocs has the largest database of notaries in the United States, with detailed information about each notary. Our notary search allows you to search for notaries by distance from closing, rather than zip code, so you know which notaries are closest and most likely to accept the assignment. For each notary our search results present full profiles with photos, work history, number of signings completed, number of and "favorites" earned from their clients. Once you've begun working with a notary you can access their notary documents any time, including commission, W-9, certifications and more.
When searching for the right closing agent, Snapdocs notary recommendation tool will suggest the most reputable notaries first. This will save you from weeding through a long disorganized list. You can automatically text and email your top-picks through the Snapdocs platform to determine availability and assign a notary. Save hours you used to spend on the phone calling notaries. Scheduling is all done automatically with our software – all you have to do is click a few buttons to save hours of work.
Q.

What do you mean by loan closing automation?
There are so many repetitive tasks performed throughout the loan closing process that require hours of time. Snapdocs' software can take over the heavy lifting and accomplish these tasks in milliseconds so that you can be freed up to focus on initiatives that will grow your business. We automate notary search, email and text notifications, business performance data analysis, and much more. Snapdocs will do the business maintenance for you.

Q.

Who in the mortgage and real estate industries uses Snapdocs?
As of now Snapdocs has business management products for title and escrow companies, signing services and notaries. But Snapdocs is constantly developing new products for other mortgage affiliates. Please check back regularly to see what new business management tools we've built for you.
Q.

Security is critical, how do I know our customers' and notaries' personal information will be safe?
Secure Document Transfer
Snapdocs worries about security so you don't have to. Especially now with the CFPB's new mortgage rule changes, Snapdocs sees information security as paramount. Snapdocs uses SSL (secure sockets layer) security technology to send all emails and documents so you never have to worry again about whether your signers' personal identity and financial information is protected.
What is SSL?
It is a security protocol for technology that secures the communication between Internet users and their service providers. SSL is what online banks use to make sure your financial transactions are secure. In short, it's what's happening in the browser whenever you see the little lock icon in your web browser's address bar. It is required that as a company transferring secure data you also have an SSL certificate for your website. If you do not have this yet, we will help guide you through the process so you can make sure you are adhering to all security and compliance requirements.
Q.

Customer service is important to us, how will Snapdocs help us ensure the best signing experience for our customers?
Deliver the Best Customer Service
We know you aim to deliver the best, hassle-free customer service to your loan signers, and we love that we can help you do that. Signing on the dotted line for a mortgage can be a stressful and confusing experience for consumers, but Snapdocs helps you communicate more often and easier with all parties in the process to help avoid errors and build confidence for signers. You can set your account to send automatic reminders to notaries about downloading signing documents and upcoming signings to make sure they are on time and prepared for each loan signing. You can automatically send information to your clients, including notary profiles and documents, to help them feel prepared and comfortable with the closing process.
Q.

What is your white label branding?
With Snapdocs' white label branding option you experience the benefits of Snapdocs, but all under the umbrella of your own company brand. Some of our customers opt to keep the Snapdocs branding visible under their own company brand to demonstrate their alignment with a strong mortgage technology and security company. Alternatively, some customers opt to take part in our white label program which allows them to treat Snapdocs as an invisible technology and security layer. You will choose the subdomain of your choice. You can choose from just your company name (ie: orders.yourcompany.com) or your company name combined with the Snapdocs name (ie: yourcompany.snapdocs.com). Additionally, you can set up your email notifications to be branded with your own or Snapdocs' branding.
Q.

Does Snapdocs allow me to analyze the performance of my business?
Yes! Snapdocs has an analytics dashboard that helps you see how your business is performing. Set the dates for the time period you want to analyze and your company data for that period will be visually represented on your analytics dashboard. You will see a summary of the number of different types of orders scheduled, completed, canceled, on-hold, and not-signed-at-the-table, along with a bar graph showing your orders per month. You can see performance-by-employee and orders-per-client, along with your fees, notary fees, average margin, and net per client.
Q.

Does Snapdocs integrate with QuickBooks?
Yes, Snapdocs does integrate with QuickBooks. You will no longer need to waste time double entering data. Rapidly export notary vendors, notary bills, client profiles, and customer invoices directly to your accounting software.
Q.

How can using Snapdocs help me build my notary business?
There are a number of ways that Snapdocs helps notaries increase their loan signing volume. One of the keys is to fully complete your notary profile with a professional photo, a clear description of your work history as a notary, and all of the documents and information requested. The more information available in your profile, the higher you will rank in Snapdocs notary search results. Additionally, the more a title agent or signing service can learn about you in your profile, the more likely they will assign you to their loan closing. A complete profile allows you to compete on experience and quality rather than price.
Q.

Can I use Snapdocs Notary Software to manage independent loan signings that I didn't earn through the Snapdocs platform?
Yes, we encourage you to use Snapdocs' free notary software to manage your entire notary business. For those signings not received through Snapdocs, just add them to your account. There are a few of advantages to this:
You will have one central dashboard to track all of your loan signings and payments for services.
The more signings you manage with Snapdocs, the higher you will rank when title companies and signing services search for notaries.