The State of eClose Adoption
100 mortgage lenders report their level of digital closing adoption, highlighting the challenges and opportunities that lie ahead.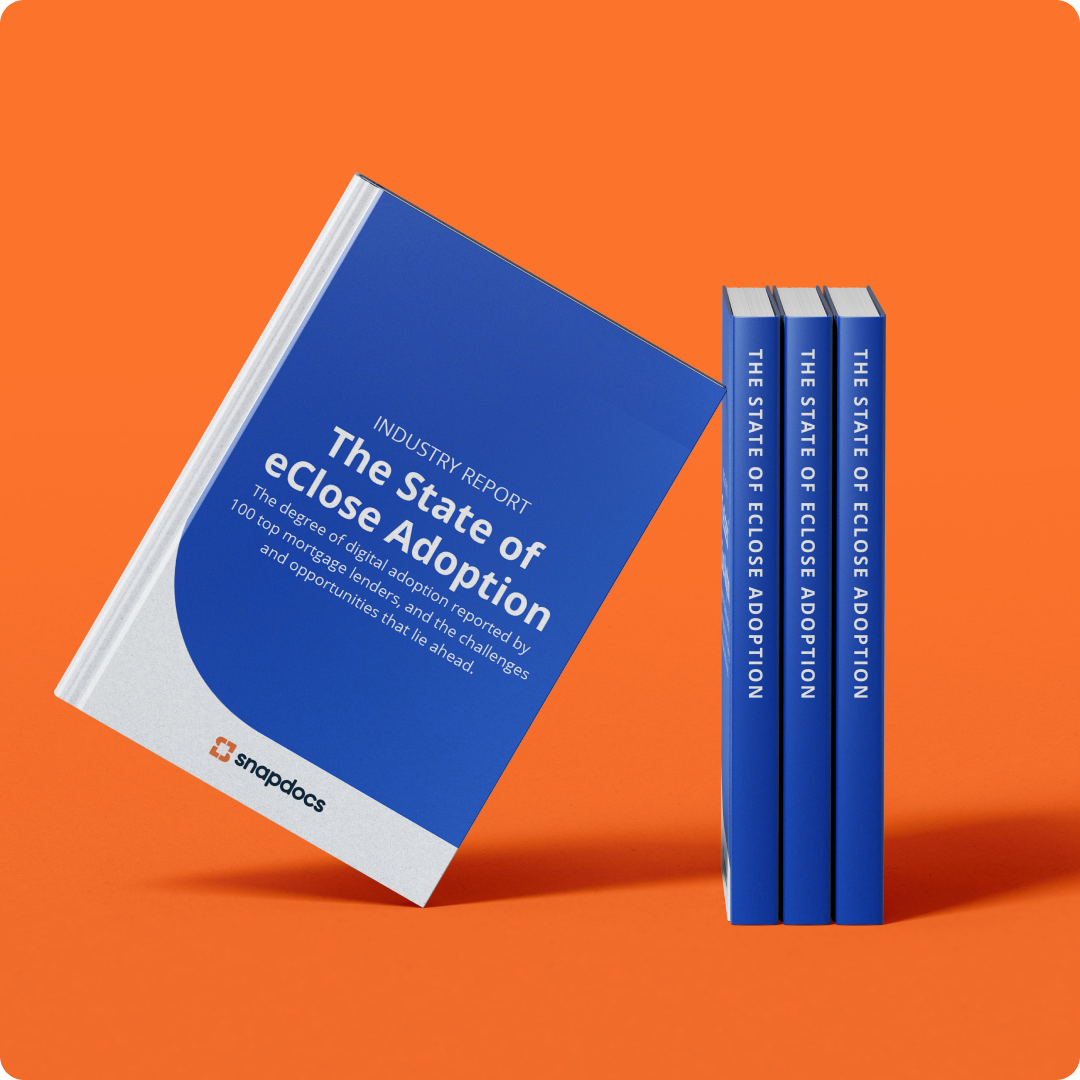 Industry Report Overview
Snapdocs recently partnered with Arizent/National Mortgage News to understand where mortgage lenders stand on the eClose adoption curve in 2023.
In this mortgage industry report, we address the following questions:
What is the extent of eClosing adoption across the mortgage industry?
Is digitization still a priority for mortgage lenders?
How do lenders view the future of eClosing technology, given the current market?


Report highlights:
eClose adoption statistics: Understand the degree of eClosing adoption today, broken out by mortgage lender type, digital closing type, and more
Headwinds & tailwinds of adoption: Survey respondents report the driving factors–both positive and negative–impacting adoption
The future of eClose: Lenders reveal if eClose technology remains an organizational priority in the coming year
Lender strategies & resources: Learn the top three strategies lenders use to drive successful eClose adoption, paired with actionable tips & recommendations
Ready to get started with digital closings?
Start eClosing in five weeks. Go all-digital in five months.
Snapdocs digital mortgage closing experts are here to help you get started fast.