Integrations
Integrate with your existing tech stack
Snapdocs seamlessly connects with your LOS, POS, eVault, RON & TPS solutions. Our Two-Factor Authentication (2FA) provides a hassle-free experience that eliminates the need for multiple login credentials. Explore our integrations to see how Snapdocs streamlines digital closings — no matter who you work with.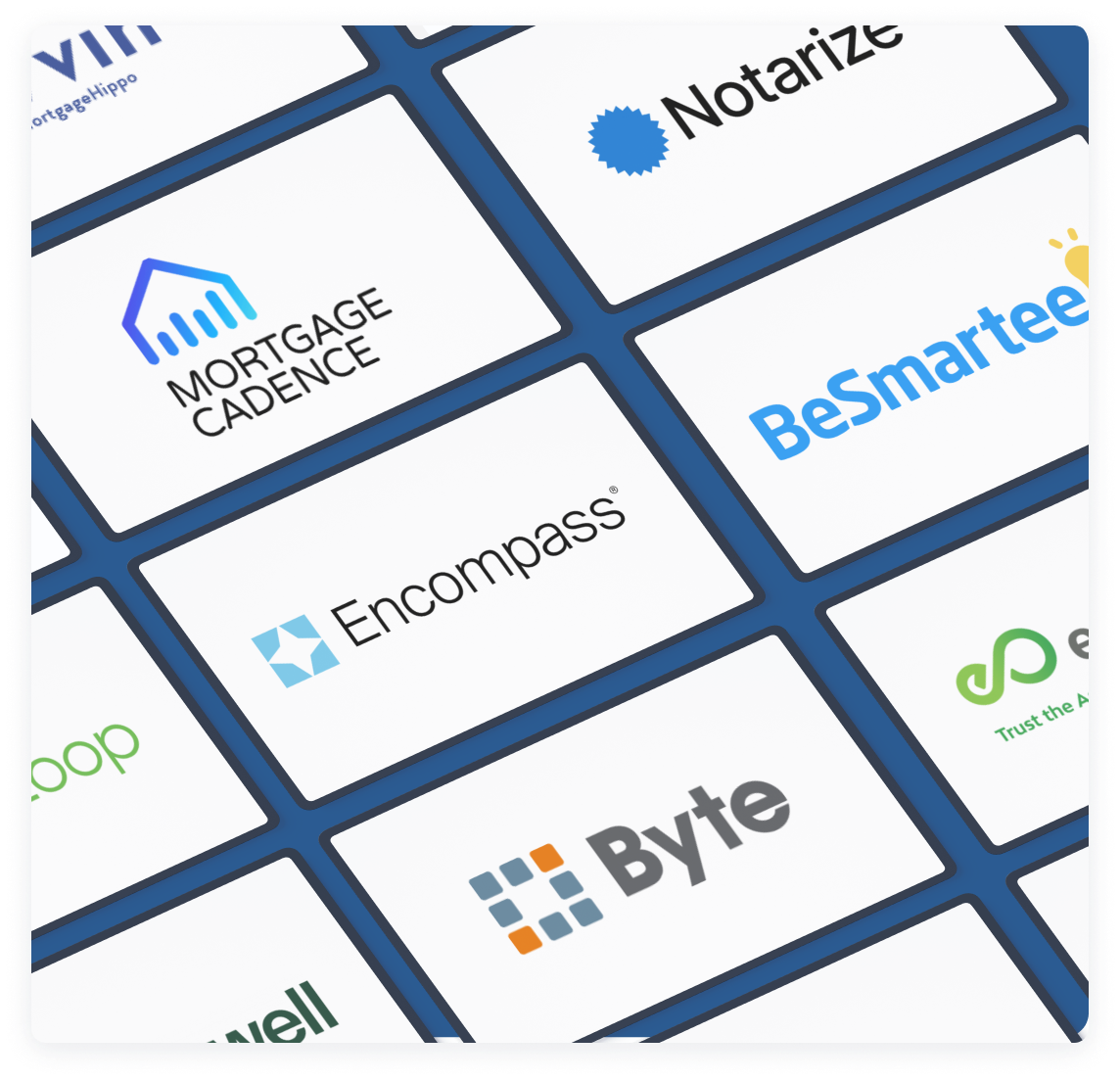 Integrate with the leading digital closing solution
Digitize the mortgage process end-to-end and improve borrower experience by seamlessly integrating your technology solution with the Snapdocs Digital Mortgage Closing Platform.