Remote Online Notarization (RON) 101:
What to Know About the Technology Enabling Remote Digital Mortgage Closings
This guide is for leading lenders seeking to seize the future of mortgage closings using eNotarization technology.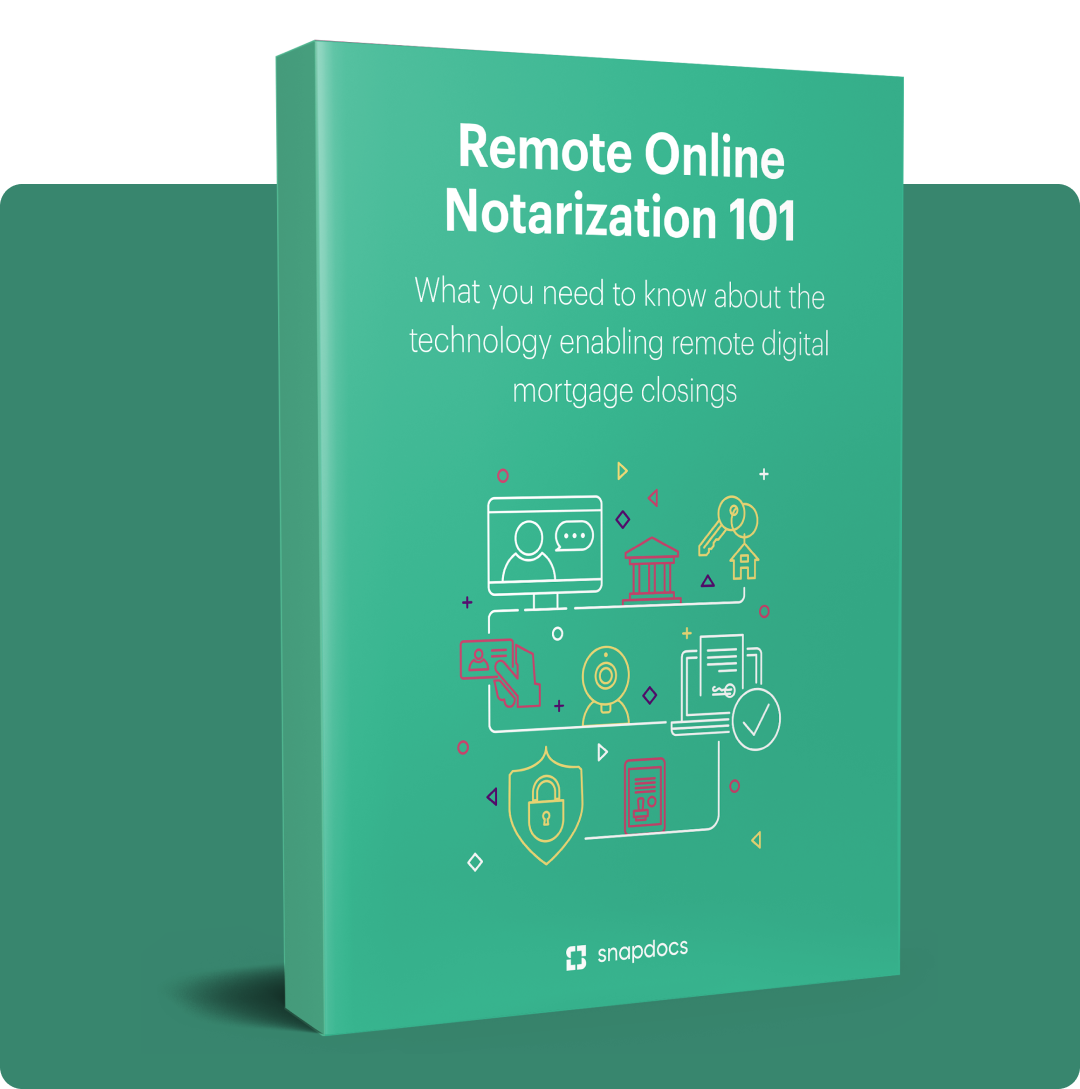 eBook Overview
The future of mortgage closings is remote. And that future is now, owing to wide-ranging acceptance of RON by counterparties and investors, as well as improved clarity around technology requirements from MISMO. RON is faster than in-person mortgage closings, offering a better experience for the borrower and higher efficiency for the lender.
What's in the eBook:
Notarization in a Digital World.

Learn about the various pathways for eNotarizing mortgage closings
How RON Works.

Navigate the regulatory and legal landscape that determines the e-Eligibility of your loan portfolio
Benefits of RON.

Build a business case for RON by better understanding key benefits lenders realize by adopting the technology
Getting Started with RON.

Take the first steps towards gaining stakeholder buy-in and planning implementation in lending and settlement operations
Become an eClosing Expert
Lead your organization's digital closing transformation.
Learn more about: Remote Online Notarization (RON)
Ready to get started with digital closings?
Start eClosing in five weeks. Go all-digital in five months.
Snapdocs digital mortgage closing experts are here to help you get started fast.