WHITE PAPER
The Mechanics of eNotes
A Lender's Guide to Electronic Promissory Note Technology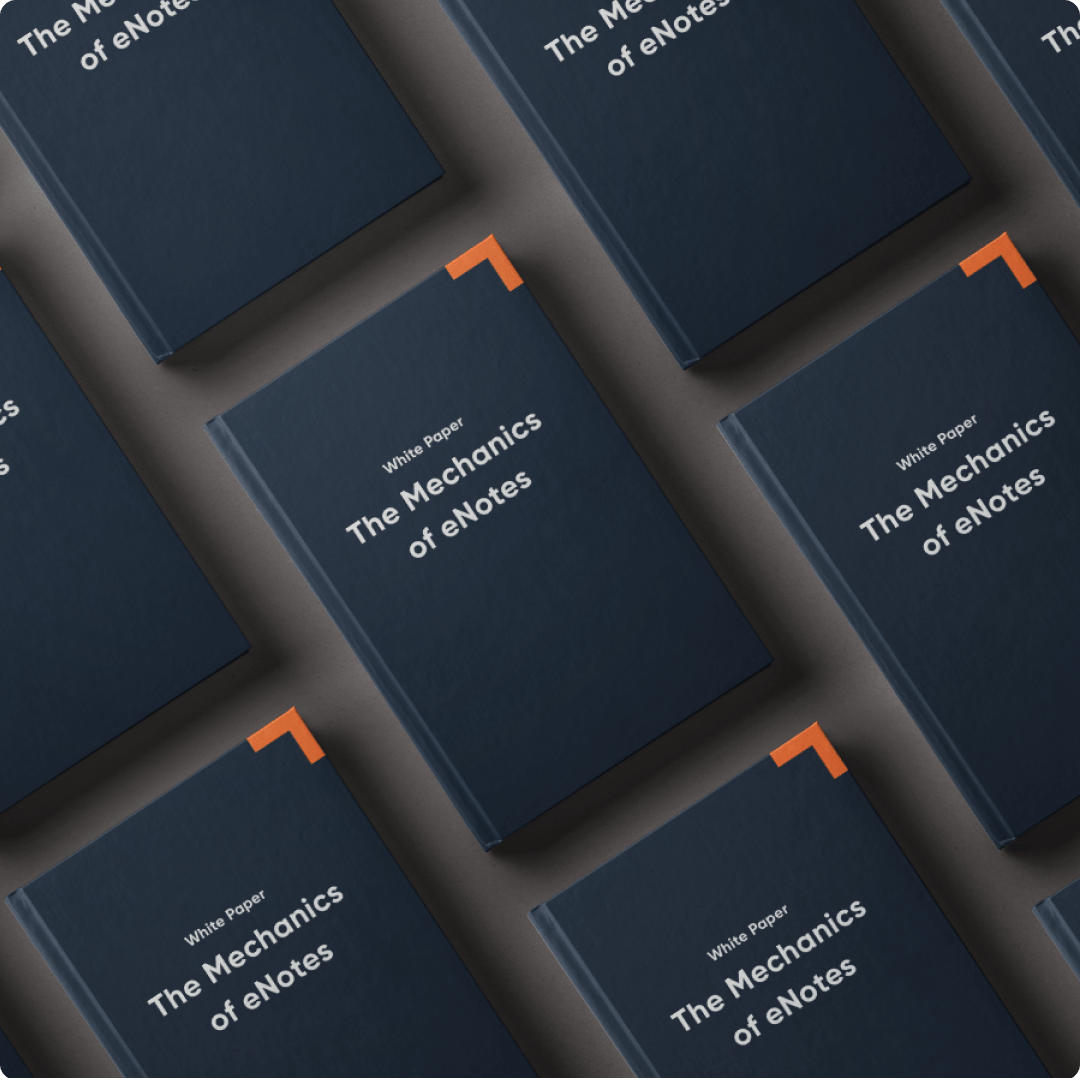 Note to Reader
This white paper provides a technical deep-dive into how eNotes streamline the generation, signing, and transfer/registration of promissory notes for lenders and counterparties.
For an introduction and overview of eNote benefits, read this article.
Preview of the eNote White Paper
Introduction
If you asked a consumer what the product of their mortgage closing was, they're likely to think of it as the home (or, for the past few years, a better interest rate). However, the product the mortgage industry produces isn't the real estate itself – it's the promissory note, a single document the consumer signs to acknowledge their obligation to repay the debt. The promissory note (or note) is the primary asset bought, sold, and often securitized in the secondary market. This makes the note the most critical and valuable document in the closing package, and more than 90% are still wet-ink signed paper documents. For now.
The mortgage industry is on the brink of a transformation. Electronic promissory note (or eNote) volume has grown as a share of overall mortgage originations 59% YoY on average.¹
While consumer demand for digital experiences is not new, higher interest rates and historically low housing inventory are compressing lenders' margins, prompting the industry to prioritize technology investments that increase efficiency and maximize profitability. Chief among these investments is the digitization of lenders' closing processes. For many lenders, they have invested in hybrid digital closings to electronically sign (eSign) closing documents to drive efficienices. Chief among these investments is the digitization of lenders' closing processes. For most lenders, digitizing the note alone can offer projected cost savings averaging $140+ per loan. In total, hybrid closings with an eNote can produce on average of $253+ per loan. To recognize why digitizing the note is so impactful, it's important to understand all of the processes that are involved with paper notes and how they change when the note is an eNote.
This whitepaper serves as a deep-dive into the components of an eNote, and how it differs from a wet-ink signed promissory note. It further breaks down the process to securely deliver and transfer an eNote, and outlines the benefits that eNotes provide in the secondary market...
Interested in eNote?
Learn about the Snapdocs eSuite, a comprehensive solution for every step of your journey to eNote adoption. Get the technology, industry guidance, and custom support to confidently scale eNote.
1 MERS® eRegistry registrations 2019-2021
2 Average of 10 Snapdocs lenders with annual origination volumes ranging from 10-250k.