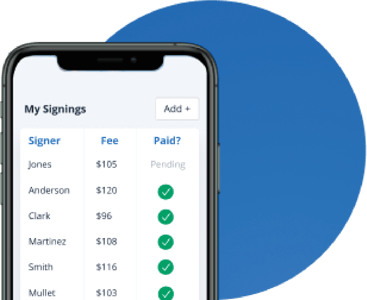 Overview
70% of lenders who have implemented a digital closing solution haven't yet scaled it across their loan portfolio. Why? Many struggle to get their settlement partners to participate in eClosing processes. As a result, lenders fail to realize the full cost- and time-savings of eClosing and their borrowers remain stuck in lengthy and burdensome wet signings
Tune in as Snapdocs, GMFS Mortgage, and TitlePlus share how lenders can get settlement partners to participate in their digital closing initiative and ultimately scale eClosings.
What attendees will learn:
How GMFS increased settlement adoption rates
Proven strategies to scale eClosings
The two critical features a digital closing solution must offer to ensure adoption
Speakers
Debbie Daniels, Senior Closing Specialist at GMFS
Stacy Kilborn, Escrow Officer at TitlePlus
Keli Vince, Post-Closer at TitlePlus
Hannah Hammergren, Senior Customer Success Manager at Snapdocs
Browse our library of eClosing resources
Ready to get started with digital closings?
Start eClosing in five weeks. Go all-digital in five months.
Snapdocs digital mortgage closing experts are here to help you get started fast.