Infographic
State of Borrower Experience
1 in 5 borrowers experience a problem in the mortgage transaction. Diving deeper, where in the mortgage transaction are the issues and what are the causes?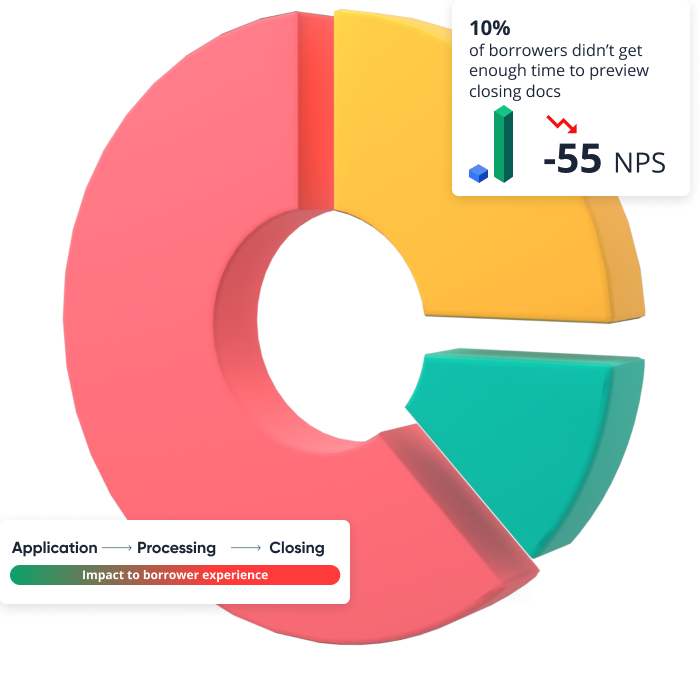 Conclusion
Ultimately, additional investments in downstream technologies and process improvements provides a path to identify, address, and resolve ongoing issues in the borrower experience. Luckily for lenders, in an environment of margin compression, investing in the right technology and driving process improvements is more than a "win". It is a "win-win" with the effect of both driving operational efficiencies and delivering best-in-class customer experiences.
Visit snapdocs.com/borrower-experience to request a no-cost lender diagnostic to gain insights into your organization's end-to-end borrower experience.