Getting settlement adoption right is the key to achieving eClosings at scale
Download the eBook to learn how to strengthen settlement adoption of your digital closing initiative.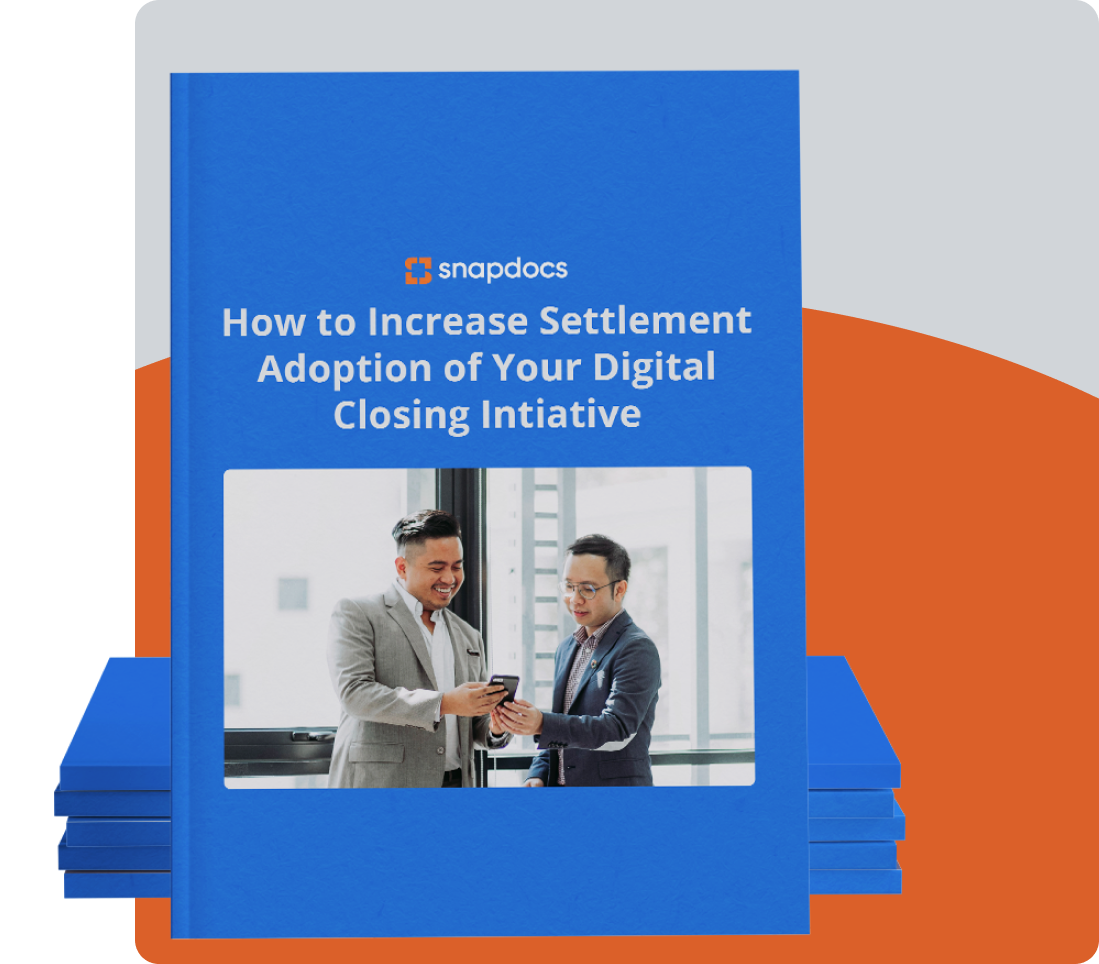 For borrowers, digital closings increase convenience and reduce the stress that borrowers feel when they see their documents for the first time at the closing table. For lenders, digital closing technology can automate most of their day-to-day tasks, freeing up their team to focus on providing borrowers a referral-worthy experience. 50% of lenders have purchased a digital closing solution in order to reap these benefits. However, lenders cannot achieve these results by purchasing and implementing a digital closing solution alone. In addition, they must ensure their settlement partners—who are ultimately responsible for conducting the closing— will adopt the technology and use it as intended. Without settlement's buy-in, lenders struggle to scale digital closings.
Strategies to increase settlement adoption of digital closings

The two critical features that ensure adoption

Lender and settlement success stories
Ready to get started with digital closings?
Start eClosing in five weeks. Go all-digital in five months.
Snapdocs digital mortgage closing experts are here to help you get started fast.