How Priority Title & Escrow Saves 62 Hours Monthly with Snapdocs Notary Scheduling
Priority Title & Escrow partnered with Snapdocs to automate its notary scheduling process, freeing up valuable time to prioritize customer service.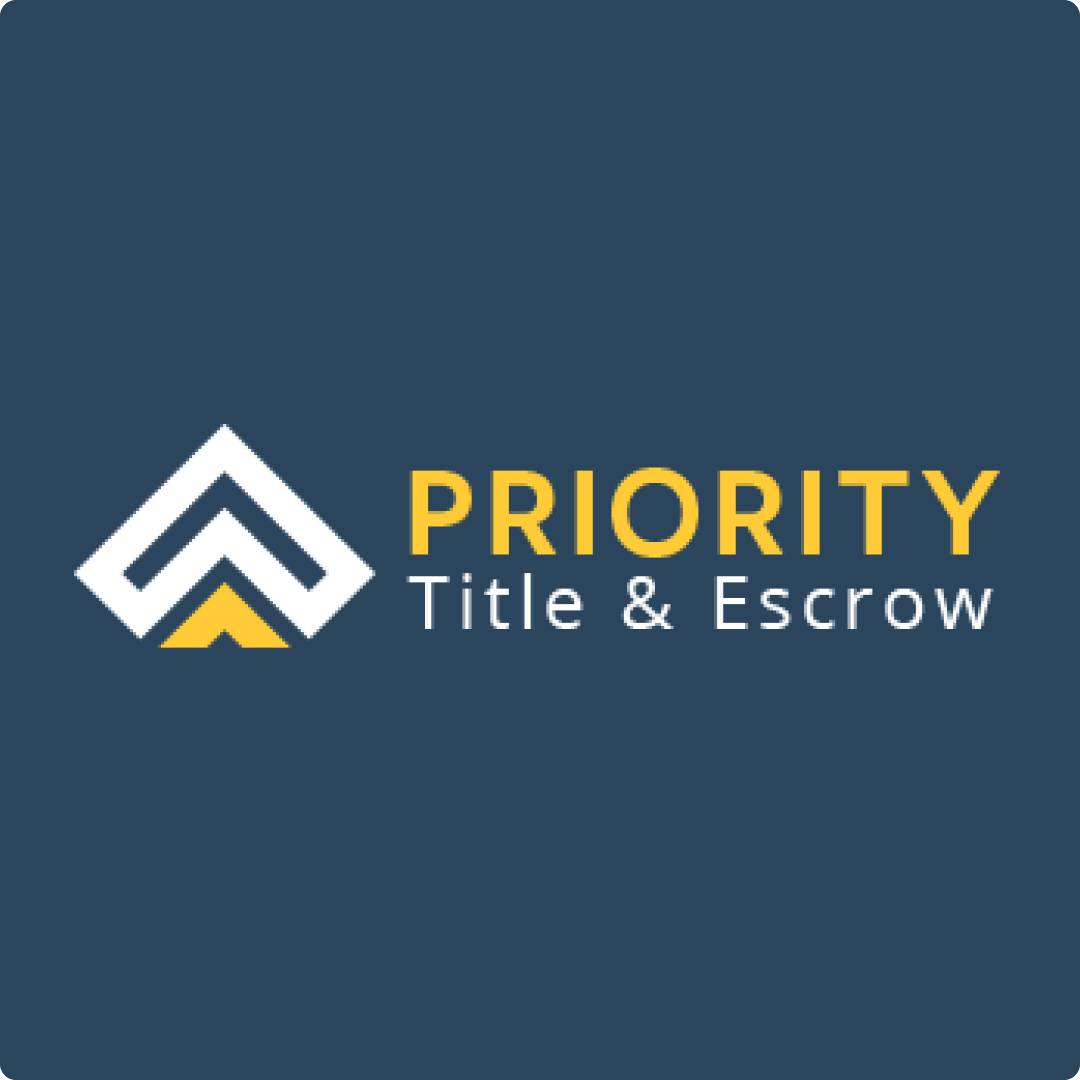 62 hrs
saved in one month using automation
87%
increase in auto-assigned notary orders
4.86
average notary rating
(out of 5)
"Customer experience is our top priority, which is why we were initially hesitant to use technology to schedule our notaries instead of our manual notary selection processes. Once we switched to using Snapdocs Notary Scheduling, we realized automation didn't negatively impact customer experience at all—it actually helped to improve it."
– Christine Rokusek, VP of Closing Operations Priority Title & Escrow
About Priority Title & Escrow
Priority Title & Escrow was established in 2005 with the mission of creating an enjoyable closing experience for clients. The company's commitment to accuracy, efficiency, integrity, and innovation has grown their service area across all 50 states.
In 2016, Priority Title & Escrow partnered with Snapdocs and manages 100% of its notary order volume through the Snapdocs Notary Scheduling platform. Snapdocs Notary Scheduling is the industry's leading notary scheduling platform that delivers quality signings for every closing. Scheduling teams can quickly find and assign notaries in all 50 states while ensuring compliance, improving borrower experience, and achieving real-time visibility into the status of every transaction.
As a happy customer, Priority Title & Escrow leverages Snapdocs' network of over 190,000 notaries and provides staff with an easy-to-use platform that drives efficiency to daily notary scheduling activities. This includes credentialing, notary assignments, signing appointment updates, notary payment processing, and more.
THE CHALLENGE
Taking notary scheduling to the next level
Shortly after implementation, the Snapdocs team noticed that Priority Title & Escrow was still manually creating every notary order. The Snapdocs team saw an opportunity to magnify the benefits Priority Title & Escrow experienced by leveraging the automated notary assignment—an included feature of the platform.
With scheduling automation, the platform automatically sends signing offers to the largest notary network in the industry, and auto-assigns notaries that meet the customer's criteria.
The Priority Title & Escrow team was hesitant to enable the automated scheduling feature for three primary reasons. The company wanted to:
ensure high notary quality and a top-notch customer experience,
prioritize known and trusted notaries,
and maintain full control of the scheduling process.
THE SOLUTION
Reliable scheduling automation with 100% control over notary quality
Priority Title & Escrow turned on automated notary scheduling and gained complete confidence in the quality, accuracy, and integrity of the platform based on the following benefits.
Set specific criteria for notary assignments


Scheduling teams set specific requirements for automated notary scheduling (including credential requirements and customer ratings). This ensures that only notaries that meet these quality standards are assigned to a signing order.

Deliver referral-worthy signings with the largest notary network


Scheduling teams can identify "preferred" notaries, who are automatically prioritized when a signing order is submitted. If preferred notaries are not available for the signing appointment, the platform automatically sends the order to notaries that meet the desired criteria.

Gain 100% control over the scheduling process


Automated notary scheduling can be fully customized and managed by scheduling teams. This means that settlement users can edit, adjust, and monitor all scheduling orders, as well as troubleshoot any issues that may arise (like missing signatures).
Incorporating Automation into Priority Title's Workflows
Because the Priority Title & Escrow team was already utilizing Snapdocs Notary Scheduling and automation is included functionality, the next step was simply to enable internal teams. After a one-hour training session, the scheduling leader at Priority Title & Escrow was able to confidently apply the automation updates. The results were immediate.
"The entire Snapdocs team is truly dedicated to helping us get the most out of the Notary Scheduling platform and continues to make us feel completely confident in our transition to automated processes. Removing the manual task has helped save time and focus on more important priorities such as delivering the very best customer service. Snapdocs is part of our team."

– Christine Rokusek, VP of Closing Operations at Priority Title & Escrow
Results & Looking Forward
Now the Priority Title & Escrow scheduling team can dedicate valuable time to complex orders, escalations, and top-tier customer service. Here is a snapshot of the time and money Priority Title & Escrow saved with automation:
62 hours saved in one month

2.4 minute notary assignment time (median)

88% of notary orders are now auto-assigned
Perhaps the most critical result of all: automation meant efficiency gains without risking quality. With an average notary score of 4.86 out of 5.0, Priority Title & Escrow maintained its reputation for excellent customer service.

By working closely with the Priority Title & Escrow team to understand the business goals and reservations, the Snapdocs' customer success team pinpointed improvements that led to massive savings. The business no longer relies on manually searching for and scheduling notaries. Automation helps save time today and tomorrow, providing a scalable solution to notary scheduling as order volumes ebb and flow without compromising quality.
Become an eClosing Expert
Lead your organization's digital closing transformation.
Ready to get started with digital closings?
Start eClosing in five weeks. Go all-digital in five months.
Snapdocs digital mortgage closing experts are here to help you get started fast.