How Evergreen Home Loans turned eNotes into their competitive advantage
Knowing eNote was the key to providing borrowers with a closing experience that set them apart from the competition, Evergreen partnered with Snapdocs to roll out eNotes at scale.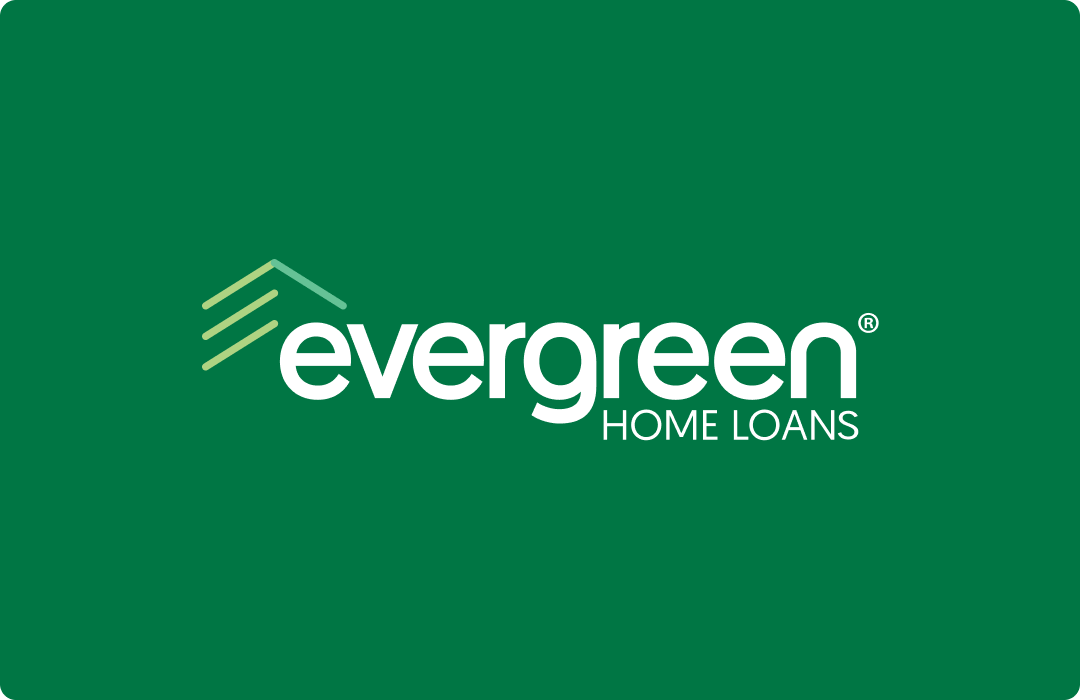 4.9/5
Customer Satisfaction (CSAT) Score for eSigning
60%
Increase in funding productivity
40%
Collateral cost savings YTD
11
Day reduction in dwell time with eNotes1
1 Reduction in dwell time with eNotes versus paper promissory notes
"The mortgage industry is evolving. We started with paper, but we have to keep up with the times. Change can be hard, but eNotes make your life easier and make your tasks less tedious. So, why fight it? Why not now?"
–

Lilly Matautia, VP of Closing and Funding
About Evergreen Home Loans
Founded in 1987, Evergreen Home Loans™ (Evergreen) is a full-service direct home loan lender with 65 offices throughout the Western United States.

In 2018, Evergreen chose the Snapdocs Digital Closing Platform to differentiate their customer experience as well as provide their 1,000+ settlement agents with one straightforward closing process for all loan types. Learn more about their journey to digital closings here.
Evergreen's Path to eNote
Starting with Hybrid
Evergreen always considered eNote to be a core component of their eMortgage strategy, even before implementing digital closings. Evergreen's journey to eNote began during their 6-month hybrid pilot, ending in June of 2020. While this pilot was focused on hybrid closings, the Evergreen team was dedicated to understanding and documenting the internal processes, workflows, stakeholders, content, and resources needed to achieve eNote in the future.
After scaling hybrid closings with Snapdocs and seeing 86% of their customers previewing closing documents before meeting with the settlement agent and a 4.9/5 CSAT rating for eSignature, Evergreen was ready to begin the next phase: eNote implementation.
Moving forward with eNote
Once the hybrid pilot concluded, Evergreen kicked off a short 60-day pilot to implement eNote. To test eNote, Evergreen used the methodical approach of hand-picking loans for eNotes, monitoring each transaction, and ensuring successful transfer for their customers. Evergreen and Snapdocs worked together to reduce lag-time between the eNote signing and the signing of any non-electronic documents, implement guardrails to prevent Escrow from papering out, and ensure the eNote was registered on the MERS® eRegistry within 24 hours. Once the pilot was complete, eNote was quickly rolled out to the rest of the company.
Tips for successful eNote adoption
To date, Evergreen has completed 8,959 eNotes with an average 30-35% eNote closings per month. Evergreen completes eNotes on Conforming and Fixed Loan types and attributes their eNote success to three key strategies:
1. Put in the work during hybrid implementation
While lenders can (and should) scale hybrids and eNotes in phases, it helps to have an eClosing roadmap in mind that includes eNote. The long-term vision and strategic plan Evergreen built with Snapdocs helped to accelerate the change management, testing, implementation, and execution of eNotes, allowing them to realize benefits even faster.
2. Engage partners early and often
Looking back to 2019, only one of Evergreen's seven warehouse lines accepted eNotes. By 2021, Evergreen was completing 500-700 eNotes per month. When meeting with their warehouse lines, Evergreen made it apparent to their partners that without eNote capability, they were losing out on significant volume. This early communication influenced warehouse lenders to prioritize their acceptance of eNote. Today, all seven warehouse lines are accepting eNote.
Evergreen also made it a priority to engage with their Settlement partners, providing them with training materials and a clear understanding of how settlement processes would be changing (for the better). This was instrumental in ensuring that the closing involved an eNote and was not papered out at the last minute.
3. Bring your stakeholders along for the journey, starting from the top down
When reflecting on Evergreen's incredible eNote results, Lilly Matautia, VP of Closing and Funding, highlighted the full team's dedication:
"It started from the top down. Evergreen's President, Tamra Rieger, was instrumental in aligning the executive team, establishing the initiative and enforcing this big goal. We had a Project Manager to ensure that we remained on task and on time during the company-wide eNote rollout. We worked closely with our Secondary Markets team to ensure that any loan committed as an eNote would be sellable to the secondary market. Next, our Marketing team generated internal and external excitement with our employees, Escrow partners, and business partners. Our Closing and Funding teams put tools and resources together in order to bring everyone along with us. And lastly, Snapdocs was instrumental to our success. We worked together to develop new features on their platform. Snapdocs made sure our voices were heard throughout the entire process."
Results
In addition to their near-perfect CSAT score, Evergreen has achieved significant gains in operational efficiency and cost-savings. Evergreen found that an eNote is purchased in 5-6 business days, whereas paper notes take up to 16 days on the warehouse line. Evergreen has also experienced a 60% increase in funding productivity with eNotes.

In 2022, Evergreen conducted a cost-savings analysis, focused on calculating savings between 2019 (before eNote implementation) and 2022 (post-eNote implementation). Evergreen found that in 2020 they saw an increase of 7% in cost savings for collateral shipping. In 2021, this savings rose to 32.5%, and has reached 40% in 2022 with the expectation that cost-savings will hit 50% by the end of year.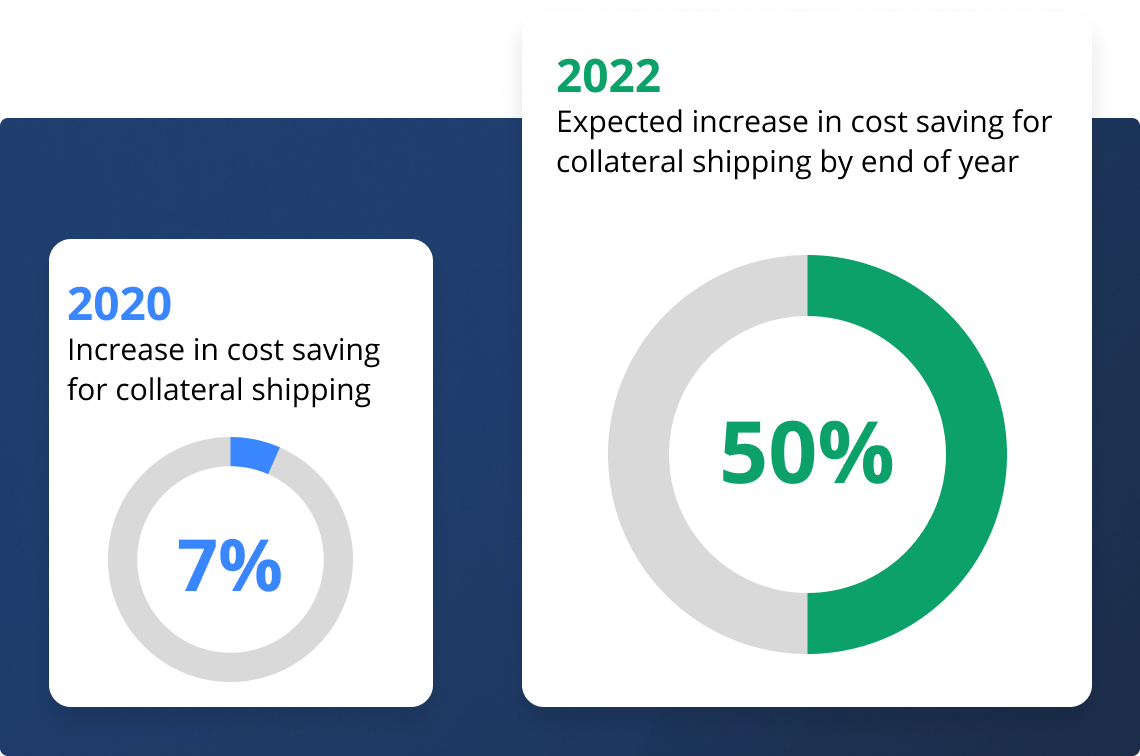 Advice for Lenders
When asked what advice she would give to other lenders, Matautia said:
"This is the perfect time to go digital while it's not busy. Digital closings, either hybrid or eNote, do not take away from the personal touch with your borrowers. When you do get started [with eMortgage], make sure you have a Project Manager with tasks and timelines outlined, and get your Marketing team involved to create buzz and excitement both internally and externally. Make eNote a company initiative driven from the top-down; everyone needs to be aligned with company goals to make it as successful as possible."
Interested in scaling eNote?
Chat with an eNote expert and download the new Mechanics of eNote white paper.