BORROWER RESOURCE CENTER
Digital Mortgage Closings: a homeowner's tool to closing with confidence
Learn why your mortgage lender has partnered with Snapdocs to provide you with a digital mortgage closing experience.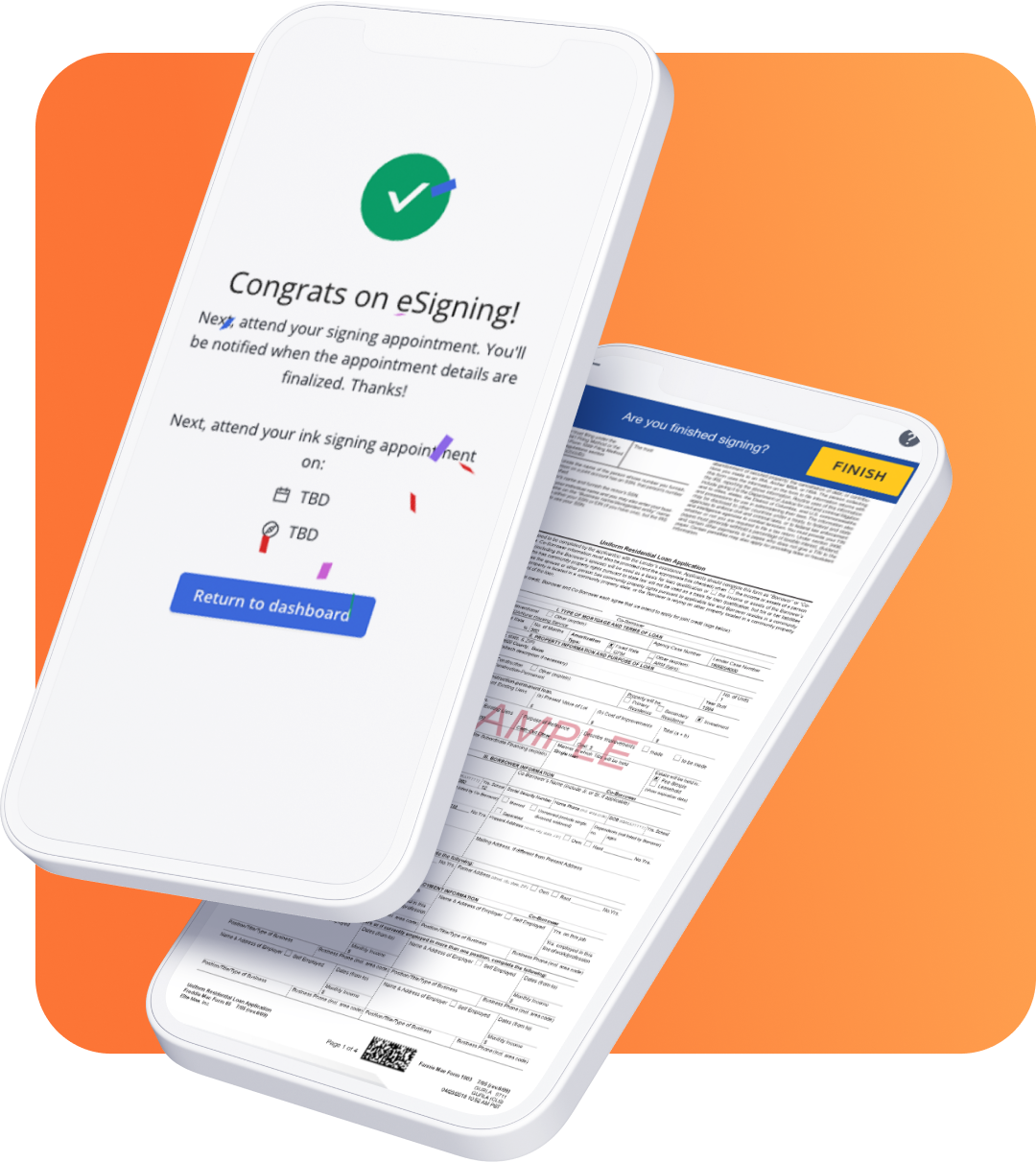 What is a digital closing?
A digital closing lets homeowners remotely review and eSign many of your closing documents before your in-person closing appointment.
Homeowners love the ability to preview closing documents ahead of time, helping them feel prepared and confident for the last major milestone of their home-buying journey: the closing day.
Want to see a digital closing in action?
Click through this guided experience to see how borrowers can preview and eSign closing documents prior to the closing appointment.
Want to see a digital closing in action?
Click through this guided experience to see how borrowers can preview and eSign closing documents prior to the closing appointment.
The benefits of a digital closing for homeowners
Shorten your closing appointment, so you can get the keys to your new home faster than ever
Reduce common mistakes that can delay a closing, including missed signatures or documents that get lost in the mail
Access a central location to communicate with your entire closing team, and receive real-time updates and notifications on the status of your closing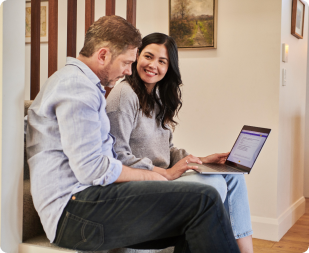 The 4-Step Digital Closing Process
A digital closing is simple, fast, and provides home-buyers with all the information they need to feel prepared for closing day. Here's what to expect from a digital closing.
FAQ
How do I eSign my closing documents?
You will be prompted to eSign using the name on your closing documents. Sign each line with the click of a button as Snapdocs guides you through the experience making sure you don't miss any areas for signature. See this short video tutorial for more information.
Why can't I eSign yet?
If you received a notification to preview your documents but you are unable to eSign, it is because the eSign window has not yet opened. When the eSigning is available, you will get another notification prompting you to eSign eligible documents. The timing of eSigning varies lender to lender.
Can I use my smartphone to eSign my closing documents?
You can use your smartphone, computer or tablet to eSign your closing documents remotely before your signing appointment or at the closing table.
Why do I have to sign some of the documents in-person?
Some critical documents require a notary stamp and must be physically signed with a notary present. You will still be able to review all documents before your closing appointment so you feel prepared. Your settlement agent will provide the documents requiring a physical signature during your abbreviated closing appointment.
How do I prepare for a Remote Online Notarization (RON) closing appointment?
Read this help article to help you prepare.
Is my information safe when digitally closing through Snapdocs?
Yes - absolutely! Security is part of our culture and embedded into all of our products using the most stringent security and privacy requirements in the industry. For us, security is not about how many controls are implemented or the number of certifications we have. It's a mindset and it's built into our products and how we conduct business.
What if I don't want to eSign?
In the event you are unable to, or uncomfortable eSigning some of your documents, you always have the ability to opt-out. This will then allow you to sign all of your documents in person at the signing table, rather than a portion being done electronically. See this help article to learn how to opt out of eSigning.
What if I see an error on my closing documents?
When you're reviewing your closing documents, you may notice an error or have questions regarding your closing documents. You can send any errors or questions directly to your closing team during the review process by using the Messaging feature. Watch the Snapdocs for Borrowers video tutorial to learn how.
Have questions? The Snapdocs support team is here to help.
Email support@snapdocs.com or call (833) 762-7362
Weekdays 5:00 AM - 9:00 PM PST
Weekends & Holidays 8:00 AM - 6:00 PM PST