SNAPDOCS AND THE MORTGAGE COLLABORATIVE
Digital Closings That Meet Your Expectations
Snapdocs is a preferred eClose partner of The Mortgage Collaborative because of our dedication to customers, ease of implementation, and proven track record of eClosing success. We'll ensure you get to scale with our best-in-class technology and true partnership across the entire digital closing journey.
We invite you to learn more about exclusive pricing available to your company as a TMC member.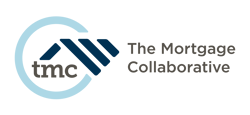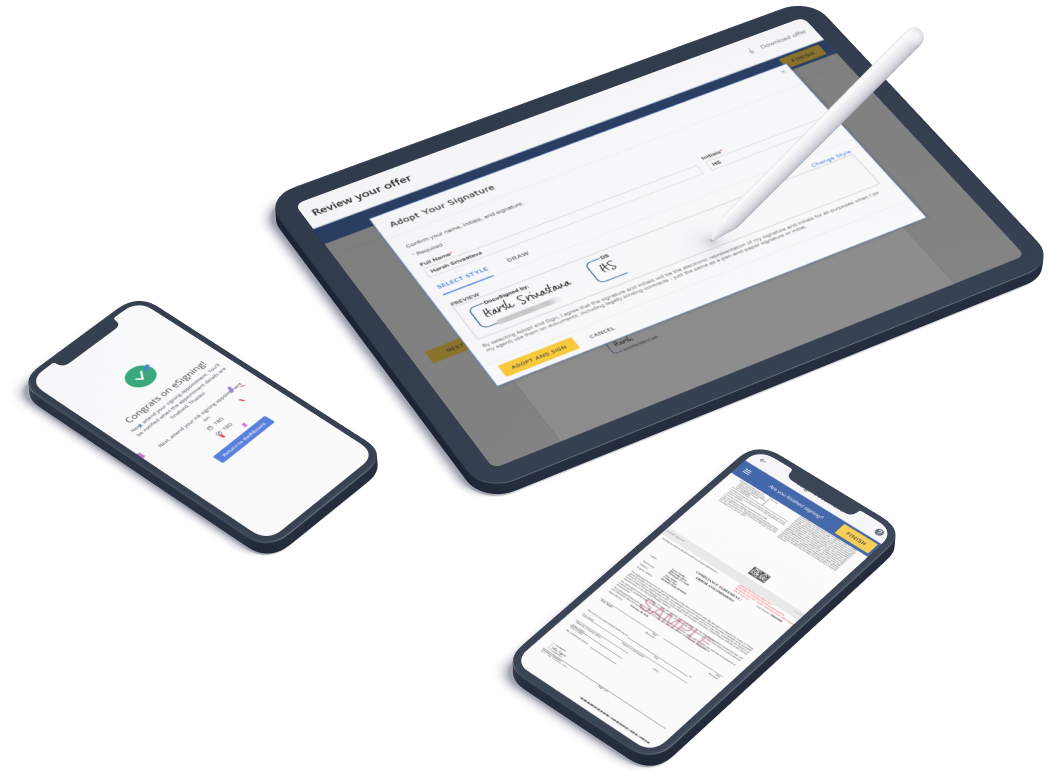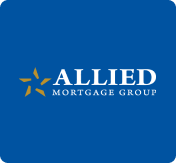 How TMC member, Allied Mortgage, implemented eClosings with little disruption
When Allied Mortgage was looking for an eClosing provider, they needed a partner who would implement eClosings quickly, with little disruption to their current workflow. This meant partnering with a provider who has the ability to integrate with any document preparation provider, and an advanced understanding of the mortgage industry. Snapdocs has given Allied Mortgage a seamless experience for all parties involved in the closing process–using automation to increase accuracy and decrease manual processes.
We know time is money
That's why we partner with you through the journey to ensure you get it right the first time. Snapdocs provides a secure technical roadmap and conducts implementation, provides training & change management, and partners hand-in-hand through rollout. It's why lenders typically implement within their first weeks on the platform and scale to full adoption within their first year.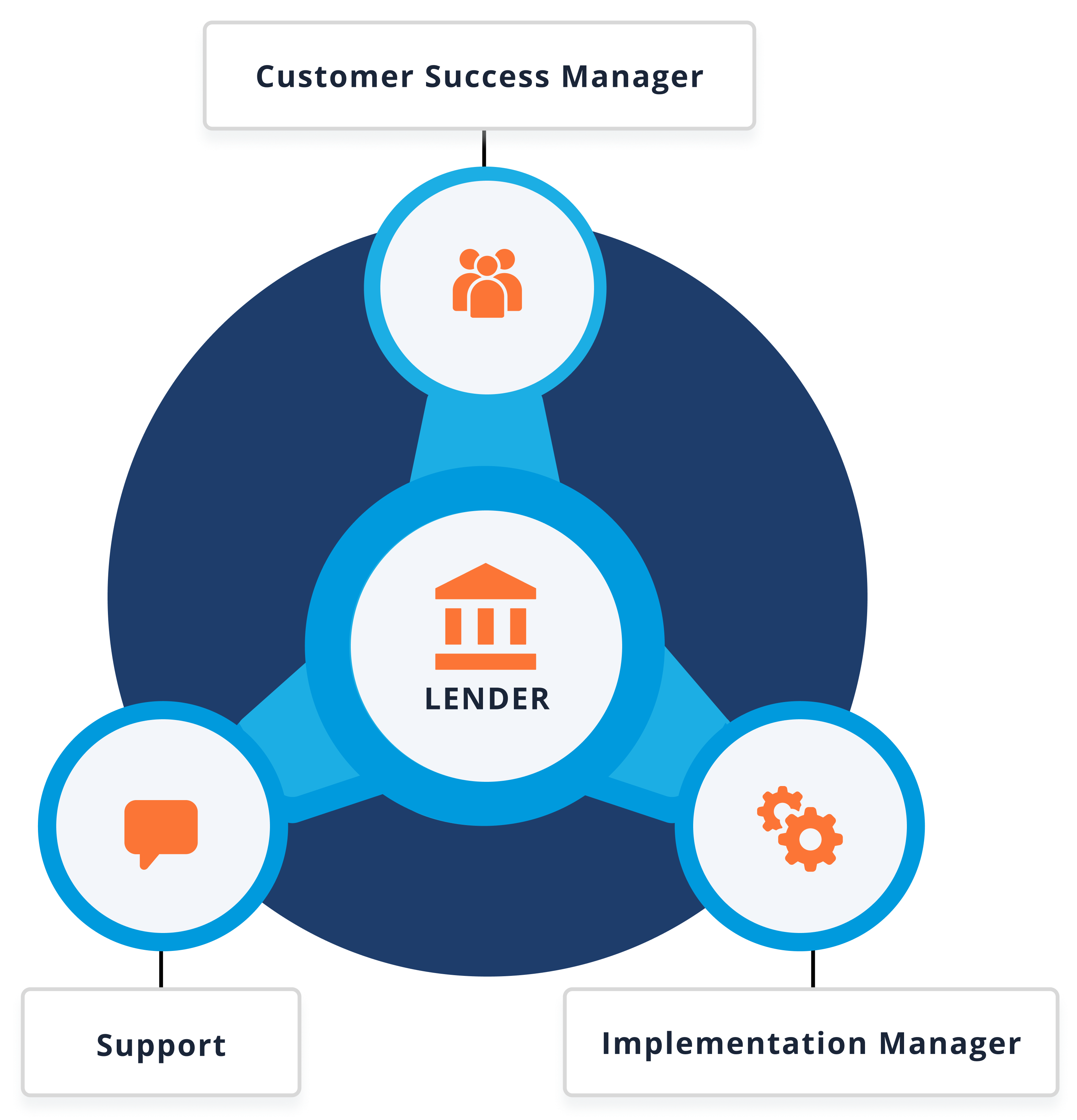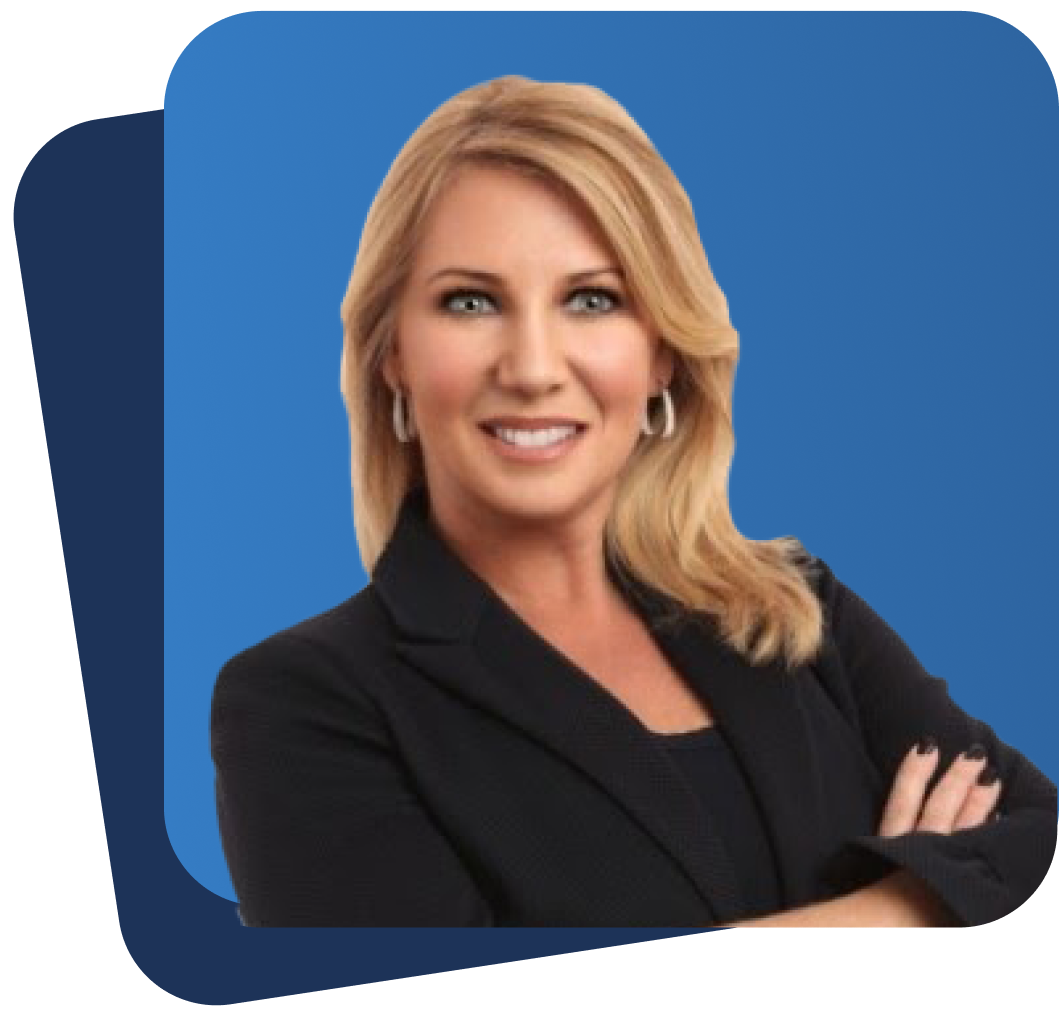 Katherine Campbell | Chief Digital Officer at Assurance Financial
"Easiest of 11 new technologies! New technology typically requires integration, training, and slow-growth adoption. Expectations of a quick-win are low even though the enthusiasm may be high. Well, not with Snapdocs. We went from a short integration period to 98% adoption in about a month. Customers and LO's love it! A true win-win!"
Dramatically increase your closing team's efficiency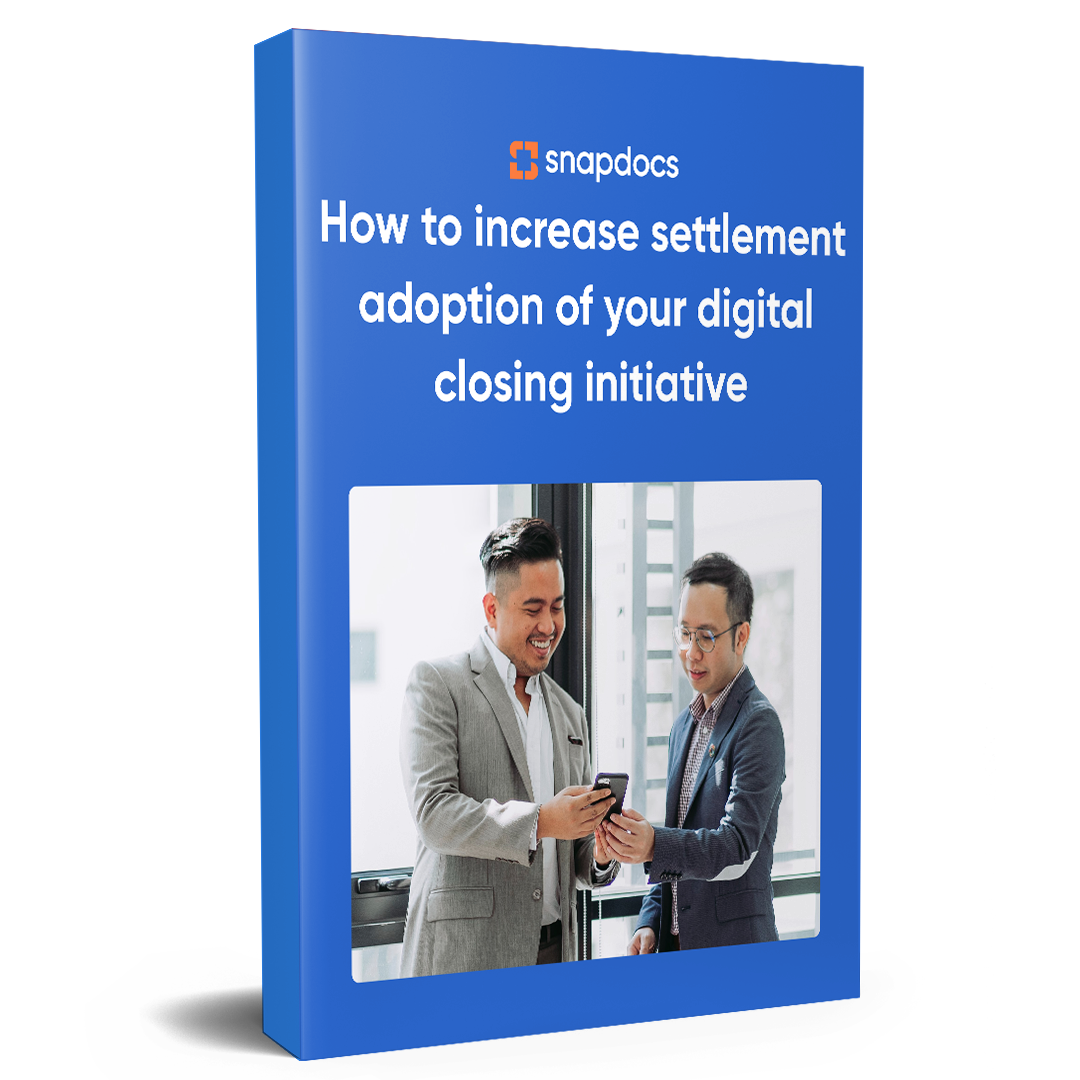 SETTLEMENT ADOPTION
The key to achieving eClosings at scale
Over 70% of lenders who have implemented a digital closing solution have yet to achieve full adoption. Without full adoption, the benefits of digital closings for both lenders and borrowers remain elusive. eClose solutions require participation and adoption from all key parties in the closing – especially settlement partners.

Download the eBook to learn how Snapdocs will strengthen settlement adoption of your digital closing initiative.
Why lenders love Snapdocs
Discover how Snapdocs helps lenders scale digital closings.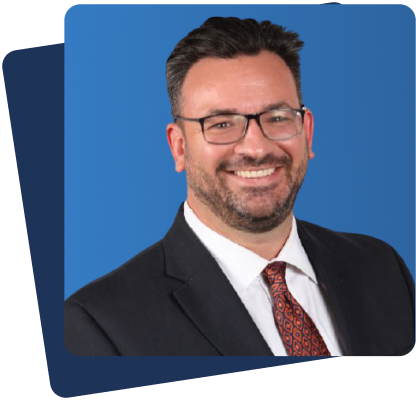 Jeff Henkel | SVP Closing Fulfillment at Taylor Morrison
"There are a number of eClosing providers to choose from. The key is finding the provider who shares your success story, and who partners with you to reach a common goal...Snapdocs is a win-win. It's a win for customer experience and it's a win for efficiency."
Ready to get started?
Chat with an eClosing technical expert to find out more.