Snapdocs + Mortgage Cadence Integration
Best-in-class closings, without leaving your LOS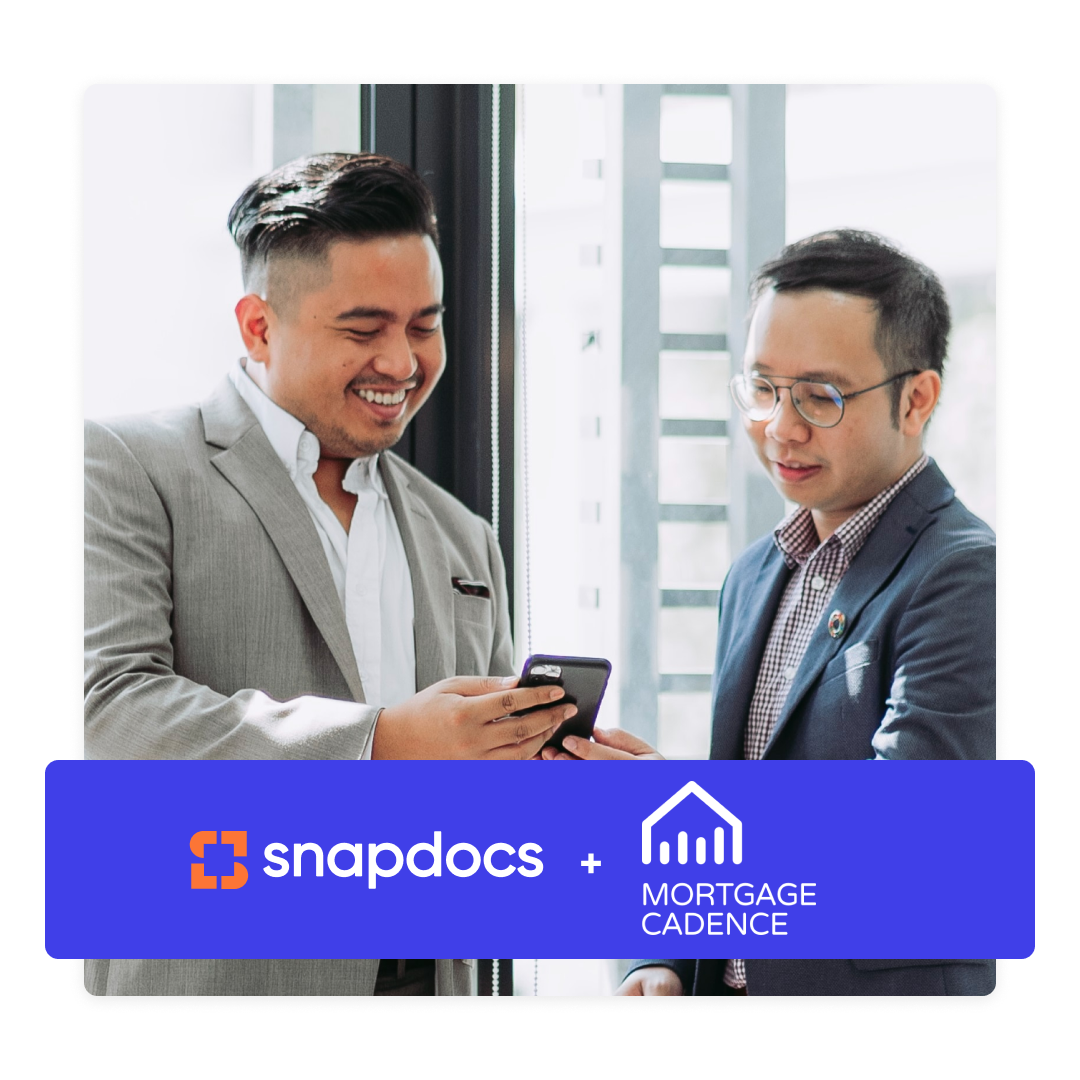 Snapdocs – Mortgage Cadence Integration
Snapdocs has integrated with Mortgage Cadence, allowing lenders to automate closing processes and improve borrower experience without leaving the Mortgage Cadence LOS.
This partnership between Mortgage Cadence and Snapdocs comes at a crucial time. To stay competitive in today's tumultuous market, lenders must find ways to improve operating margins without sacrificing borrower experience.
Snapdocs offers a hand-in-hand partnership, from beginning to end. Simply complete this form to learn more about the Snapdocs / Mortgage Cadence LOS integration or to schedule a discovery call with Snapdocs.